GOV.FASHOLA'S N3MILLION LARGESSE TEARS KOLLINGTON,BAND MEMBERS APART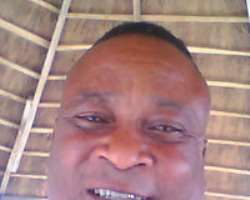 One hot tale making the rounds in the entertainment industry and beyond at the moment is the rancor that Governor Fashola N3million largesse has caused between Alhaji Rasak Kolawole Ilori a.k.a Kollington Ayinla and his long time band members.
An industry source disclosed that all is not well within the organization of the veteran fuji musician, reportedly on account of his self-centredness.
The source further disclosed to us that the fuji maestro sometime in April 2011, collected N3million from Lagos governor, Babatunde Raji Fashola (SAN)in return for the campaign jingle he released for the celebrated politico during his electioneering campaign.
The Ilota, Kwara State born entertainer, we learnt, only gave out a minute part of the money to those who brokered the deal, pocketing the rest as against the expectation of his band members. They were expecting to be beneficiaries of the largesse.
This, we gathered, didn't go down well with the aggrieved boys of the Fuji star.
We also gathered that one of the protesting members had been shown the way out for insisting to be part of the 'throw down'.
" Kollington and his boys are not at peace at the moment.
The reason is the way the man behaved to his band boys over the N3million Governor Fashola gave him shortly before the governorship election.
He only gave out N200, 000 to be shared by those who helped him get the money but no kobo was given to any of his band members. They were all grumbling about it. But for now, I don't know the latest about the issue," the source said.
Kollington's reaction to the tale was neither here nor there, as he neither confirmed nor denied it in a categorical statement.
" That's not true. Even if I collect N50million from Fashola, it's nobody's business.
I have built my band for over 30years and nobody can claim the glory. I am sure if anybody is peddling such rumour,it is likely to be my ex-manager, who I sent packing over fraudulent practices," he fumed.