THE UNVEILING OF NFC FACE OF THE MONTH.LIZ BENSON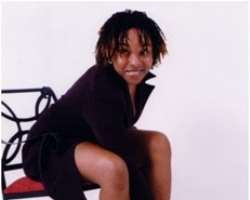 An opinion poll carried out by Nollywoodgists.com on who deserves to be NFC face of the month, we are glad to inform you that Liz Benson pull the highest votes of (160),Joke Silva(35),Lanre Hassan Adesina(25)Zainab Bukky Ajayi (25,)Patience Ozokwor (25,)Idowu Philips (7,)Taiwo Ajayi Lycett( 0).
It must be noted that the result was based on the votes cast on NFC comment box and from the emails we received.
Let's take you on a journey to the world of Liz Benson.
Elizabeth Benson (Born 1966) is a Nollywood Actress whose rise started from the soap opera "Fortunes" in 1993. She later switched into home movies like "Glamour Girls" (1994), True Confessions and Izaga to mention a few. The Efik born acting diva is one of Nigeria's most prolific actresses and holds a degree in Dramatic Arts. She has worked with reputable Nigeria Filmmakers such as Lola Fani Kayode, Zeb Ejiro, Chuck Mike, Andy Amanechi, Tunji Bamishigbin and Lai Arasanmi.
Liz lost her husband (Samuel Gabriel Etim) while around her mid-twenties. Liz said that she actually gained strength from his character and that made her be able to carry her and her kids through the loss.
She later remarried to Bishop Great Emeya on Saturday 18th of July,2009 in Warri,Delta State.
She started acting when she was five years old. She is loved by most movie watchers in Nigeria and is seen as one of the first ladies of Nollywood.
Some of her more popular roles include her role as Titubi in Femi Osofisan's Morountodun and as Mrs. Agnes Johnson in Fortunes, a soap opera that ran for about two years on Nigerian Television Authority (NTA) Channel 10. She acted in a number of Nollywood video-films such as Evil Men 1 and 2, Shame, Conspiracy, Izaga, Burden, Stolen Child, Faces, Dead End, Tycoon, Glamour Girls, Body of Vengeance and a horde of other movies.
In 1996 Liz became a born-again Christian and started preaching the gospel. She is currently an evangelist.
Selected filmography
1. Toko taya (2007)
2. Political Control (2006)
3. Political Control 2 (2006)
4. Political Control 3 (2006)
5. Bridge-Stone (2005)
6. Bridge-Stone 2 (2005)
7. Crazy Passion (2005)
8. Crazy Passion 2 (2005)
9. Day of Atonement (2005)
10. Now & Forever (2005)
11. Now & Forever 2 (2005)
12. Squad Twenty-Three (2005)
13. Squad Twenty-Three 2 (2005)
14. Women in Power (2005)
15. Women in Power 2 (2005)
16. Inheritance (2004)
17. Melody of Life (2004)
18. Red Hot (2004)
19. Turn Table (2004)
20. Turn Table 2 (2004)
21. World Apart (2004)
22. World Apart 2 (2004)
23. Èèkù-idà (2002)
24. Èèkù-idà 2 (2002)
25. Wisdom and Riches (2002)
26. Wisdom and Riches 2 (2002)
27. Dapo Junior (2000)
28. Chain Reaction (1999)
29. Diamond Ring (1998)
30. Diamond Ring 2 (1998)
31. Scores to Settle (1998)
32. Witches (1998)
33. Back to Life (1997)
34. True Confession (1995)
35. Glamour Girls (1994)
36. Silenced (????)