ACTOR/FILMMAKER,PAUL OBAZELE NOW A LANDLORD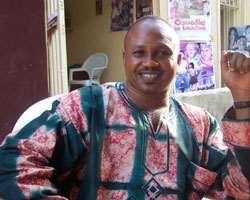 About-to-go national president of the Association of Movie Producers (AMP),Paul Obazele is the latest landlord in Tinsel town.
The actor/filmmaker relocated from his former abode, a three bed room flat in the outskirts of Surulere, to a more befitting duplex in the heart of same sports city, with his top banker wife and children.
Unlike the former, where the Edo State born entertainer was a tenant, he's the proud landlord of the latter.
An insider even squealed to us that Obazele already has a tenant in his new home and hopes to increase the number in the nearest future.
Congrats Oga Paul.