EXPOSED;THE GOVERNOR OF BENUE STATE'S BABE+HOW HE RELOCATES HER TO MULTIMILLION ABUJA HOME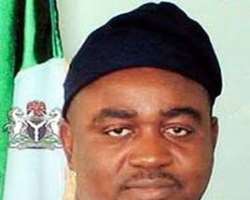 She is of mixed parentage and a native of tiv in benue state and she Attended fggc gboko and went on to study mass communication in benue state university before her lover sent her to the uk for a masters degree programme which she has recently completed.
''He bought her a state of the art house worth millions in abuja where he relocated her to and she is a household name in benue state and even the governors wife knows about her hubbys long standing mistress whom he started dating since she was 18yrs old(she is now 24).
when she is going abroad to shop,the least money she takes with her is about twenty thousand pounds and she drives a state of the art car and lives very big.

''he has other babes lined up but does not play with Shidoo Imo whom has a protected profile on facebook only accessible to those on her friendslist

Here is beautiful Shidoo and possibly wife number two of the serial loverboy Governor.