VETERAN MOVIE PRODUCER/DIRECTOR,AMAKA IGWE SET TO HOLD NATIONAL AUDITIONS FOR FIRST FILM SINCE 2004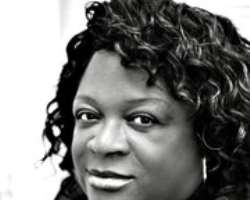 Respected filmmaker Amaka Igwe is set to hold auditions across the nation, starting with Lagos on Friday 5th of August, 2011.

Over the years, auditions held by Amaka Igwe have led to many breakthrough careers in Nollywood and beyond.
The famous creator of Nigerian television classics such as Checkmate and Fuji House of Commotion, and director of some of Nollywood's most respected films such as Rattlesnake, Violated and Forever says holding these auditions is in line with her tradition of discovering new talents.
"We have always held auditions every one or two years. We haven't held one in a while and we have decided to hold one now, especially as we are gearing up for new productions and completion of some that we started last year."

According to the Chief Operating Officer of Amaka Igwe Studios, Chris Ihidero, those who have auditioned at AIS at any point in the past and have filled the Artiste Form are not expected to attend these auditions as the studio already has their profile and pictures.
"We are looking for fresh talents, hoping to give opportunities to a new set of actors. Those we have auditioned in the past we already know about. We are holding these auditions around the country because we have new projects, including films a major film to be directed by Amaka Igwe in September 2011. This will be her first film since 2004, although she has continued to work on television dramas and comedies. This film will be a blockbuster so we are looking for the best fresh talents Nigeria can offer."
Actors are expected to come and pick up free audition forms from Monday 1st August, 2011, attach two 5'7 pictures (Bust and Full body) and submit before the day of the audition.
The dates of the auditions in other parts of the country will be announced soon.
The Lagos auditions will hold from 10am at Amaka Igwe Studios, 44A Palm Avenue, MKO Abiola Gardens, Alausa Ikeja.