Broadcasting licence: Firm makes case for independent producers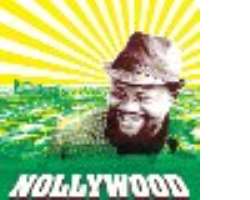 National Broadcasting Commission (NBC) has been urged to review the cost of obtaining broadcast licence so as to encourage independent producers.
Speaking during a media parley recently in Lagos, managing director, R-Wells Media & Advertising Company Nigeria Limited, Mrs. Jibe Ologeh said such effort also will help television executives review the air-time cost, which will subsequently make it easier for producers to do production business.
Mrs. Ologeh on the other hand, stressed the need for multinational organization to look beyond the sponsorship of musical programmes and invest more in concepts that will not only promote moral values, but also bring socio-economic development to the teeming youth.
In her words: "As for members of my primary constituency, I urge them to intensify efforts, and concentrate more on producing programmes rich in education, information, enlightenment, and types that will expose the advertisers' product and enhance the winning edge of the major stakeholders."
To her, government should empower independent producers with adequate incentives to enable them invest in education and informative programmes that will teach good morals to the new generation.
Speaking also, President/Chairman in council, Independent Television and Radio Programme Producers Association of Nigeria, Mr. Elkanah Mowarin, described the cost of air time in Nigeria as unethical adding "Nigeria and Ghana are the only two countries where independent producers pay exorbitantly and it ought not be so"
Mr. Mowarin regretted that Nigeria culture is fast eroding with foreign programmes. Said he: "It is only here in Nigeria that you will see foreign entertainment programmes being aired any how, such a thing cannot happen in South Africa, and the fact is that these programmes are inflicting pains on Nigerian culture."
However, he appealed to the government to ensure that the programmes aired are informative and educative programmes that will develop the mentality of the young ones, adding, "It is of no use promoting entertainment programmes to the detriment of informative and educative ones."