EX-SECRETARY HIRES FOREIGN FIRM TO TRY CHARLY BOY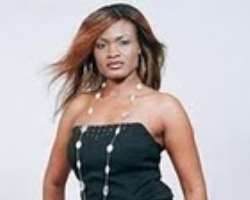 The crisis building between Charly Boy and his erstwhile Personal Assistant, Helen Sosu, goes beyond what has been reported on newspapers pages.
Giving weight to this belief was the latest move by Helen to make her former boss recount before the law court over what she termed 'attempt to tarnish my image at all costs'.
Eculaw Group, a Maryland, United States of America based legal firm has been hired by Helen to represent her in the struggle with the acclaimed area father.
Helen and two other Ex-Staff of Charly Boy's New Wave Productions, were said to have been disclaimed in paid adverts placed in popular weekly news magazines some days ago, which was believed to have fired the lady's prompt retaliation.
In a letter dated July 18th 2011,one Ephraim Emeka Ugwuonye,Esq,stated that," This law firm has accepted to represent MS. Helen Sosu in respect of the evolving controversy between her and Mr. Charles Oputa a.k.a Charly Boy.
Our preliminary analysis of events and actions shows without a doubt that Charly Boy, the self acknowledged owner of the so called "Charly Boy Brand" has violated MS.Sosu's fundamental rights repeatedly and in several ways, and has subjected her to relentless abuse, harassment, defamation, false light and actionable adverse portrayals and he continues to do this even as at this moment.
Charly Boy's behavior is a reckless and unprecedented display of raw power and influence in the Nigerian entertainment industry in recent times.
His behaviour, motives and methods are unlawful and egregious, and he has to be stopped.