INSIDERS INSIST MOJI OLAIYA'S MARRIAGE IS TROUBLED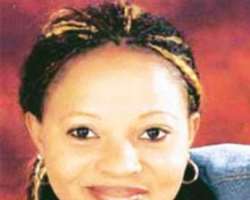 Contrary to an earlier report that all is well between sultry actress Moji Olaiya and her husband Bayo Okesola, insiders insist their marriage is troubled.
Sources divulged that the true picture now is that the husband, Bayo Okesola is pressurizing the actress from all quarters to 'please return back home'
Sources divulged that he has literarily gone on all fours in begging his wife let them patch up the pieces of the broken matrimony.
The actress is said to still maintain her stance of keeping her distance from her husband at press time- but she is said not to be willing on going to town with news of her crumpled marriage.
It is instructive to note that she reportedly endured series of domestic abuse as part of efforts not to go down history as one of many public figures with failed marriages- until her hubby reportedly fathered a child out of wedlock and she moved out of her matrimonial into a rented apartment inside Omole Phase 2 recently.