Fading Movie Stars (Part 2)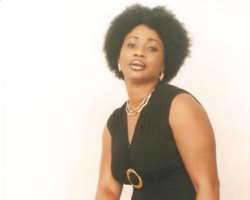 Clarion Chukwura: When mentioning movie stars who have made fortunes from the make-believe industry, delectable Chukwura's name can not be ignored.
Although a controversial actress, she has not only paid her dues in the movie industry but also a role model to many aspiring artistes.
This month, she is planning to mark her 20th anniversary as an actress but unlike when she was in her prime, Chukwura no longer features in films as usual. Her face is already fading in the industry, though, her reason for not acting for a long time is due to its setbacks.
Sandra Achums: She was in the past, the face of Nollywood. Her face was virtually everywhere as she featured in both Yoruba and Igbo films. Achums also made fortunes from the movie industry but began to suffer setback in her career soon after she got married and sojourned in Europe, irrespective of her fame and career in Nigeria.
Barbara Odoh: formerly based in Ibadan but now in Abuja, this notable actress of yester years contributed her quota to the industry and quit the stage when the ovation was loudest. She featured prominently in lots of home videos and soap operas but later decided to keep a low-profil.
Regina Askia: She may not have featured prominently in most films but the few she acted in gave her instant fame. The hazel-eyed actress is currently based abroad courtesy of her marriage. Her face is also fading in Nollywood.
Binta Ayo Mogaji: She has been in and out of different marriages, though, a notable actress. Her talent is great and the delight of any movie buff any time. But due to her recent union with an old-school mate, Ayo-Mogaji is currently based in the US and may have dumped her career to concentrate fully on marriage.
Dolly Unachukwu: Since she got married and travelled outside the shores of the country to live fully with her husband and make babies, Unachukwu (her maiden name) has not been prominent in films like before. Her face has already faded out.
Anne Njemanze: Gone were the days she was a regular face on the big screen. This former wife of renowned actor, Segun Arinze, seems to be living amid the shackles of trauma caused by her first marriage to him. She is yet to stage a comeback since then.
Susan Patrick: She was also a good actress in her hey day. But after the death of her hubby a few years ago, the actress has been unable to act like before.