ECOBANK FLAGS OFF SALARY ACCOUNTS PROMO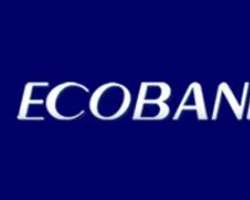 Ecobank has unveiled a three months Salary Account Promo that enable workers win from a multiple of instant gifts as they open their salary account with the bank. It also qualifies them to be part of a random selection that will see winners taking home the dream prize of brand new automobiles.
Announcing the commencement of the promotion in Lagos, Country Head Domestic Products, Mrs. Funmi Ajayi said the promo is borne out of the need to provide succour for the average Nigerian worker.
According to her Ecobank identifies with the working class and has created products that will meet their needs, especially in the face of the challenging economic circumstances.
Enumerating the benefits from the promotion, Mrs. Ajayi said that workers who embrace the promo by opening their salary accounts with the bank will automatically be eligible and can access the bank's assets loan, which include salary loans, car loans and mortgage loans.
Also opening a salary account with Ecobank means free internet banking services and Ecobank Regional Card for the worker.
According to her, Ecobank has always been in the forefront of unique product development, and will continue to contribute significantly to the growth of the Nigerian economy.
For her 'Ecobank, with the largest Pan African banking network in Africa is the best platform to provide economic empowerment to peoples across Africa, hence the determination to build scale in Nigeria, as the bank now operates from over 243 branches scattered across the six geo-political zones of the country.
She emphasized that the bank will continue to expand its product portfolio which currently includes current accounts, savings accounts, cards, regional remittances, consumer finance, loans and advances, investment banking and asset management, regional and international trade