Why Nollywood marriages crash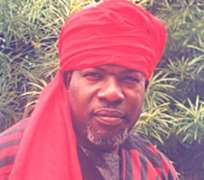 Recently, Blockbuster had an encounter with the president of Actors Guild of Nigeria (AGN), Mr. Ejike Asiegbu where he spoke on some personal issues including those concerning the home video industry. Below are the excerpts. Enjoy.
Coming into acting
I was not born into an acting family rather I will say that I was talented right from the time I was growing up as a child. From my primary to secondary school, I was in dramatic society. Then I started appearing on television in those days for one thing or the other, either as a young kid, who is also acting in the end of the year drama and in churches and all that. I also found myself also being discovered by a couple of people, who also were able to impart positively on me, and gave me a lot of courage as well as acting is concerned.
Between Nollywood and Hollywood
If you talk of quality, Nollywood is rated third in terms of the home videos. You know that home video is different from celluloid even though they all belong to the same channel of film. You can not compare Home Video with Celluloid. In fact, there is no basis for comparison between the two. Nollywood and Hollywood are in different categories. There is no basis for comparison between the two, just like you cannot compare celluloid and home video.
Future of Nollywood
Yes, a lot is happening and the government is interested in seeing that we address the issues that can change the entire scenario that we really have. And I am talking about the issues that border on the new distribution framework, because if you produce, you put in your money. We feel that it should be better organised in terms of restructuring it to the extent that both the producers, the actors and everyone involved in the business of making film can actually get back whatever they have invested. So, I am looking at Nollywood in the next five years to blossom. Five years from now, within this period, producers still have to try hard to be able to put up better act than we had done. Taking corrections and be able to go out there and say, I have done a good job. That does not mean that we have not done a couple of films that is short of celluloid. Now we are in computer age, digital age, a lot is happening and we have to take advantage of that.
After my tenure
After my tenure, I would love to be remembered as one, who contributed immensely to the growth of the industry. As the president of Actors Guild of Nigeria (AGN), I would love to be remembered that it was during our time that we put in all the structures that are required to actually change the entire scenario for the better.
On marriages in Nollywood
Well, these are all private lives of people. If you also go into private lives of some Nigerians, you find out that a lot of marriages may not be successful. Some are successful while some are not. When it comes to marriages in Nollywood, I don't want to single out an actor, who people forget is also human just like you journalist that is asking me this question.
All of us have our private lives. And when it comes to private lives of individuals, it all depends on how those people see the institution of marriage. And interpretations given are different and vary. Marriage is something that I love and cherish, and am happily married. I have spent about 12 years in my marriage now, and am happy in it. We work in our own ways and love ourselves and have been going on.