2009: 10 must-have fashion items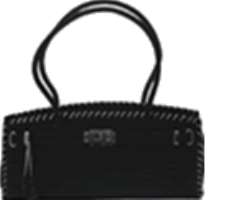 The new year presents an opportunity for us to examine our closets or wardrobes. It is a time to take stock of the fashion items we acquired last year, which we may not find useful in the new year.
Fashion lovers are set to flow with the trends of the new year. So, if you want to remain stylish, the following are some fashion items you have to consider in the new year.
Blazers
Blazers are worn with variety of other clothes like shirts, T-shirts and ties. It is worn over trousers of all colours and types such as jeans, chinos and plain. The jacket could be double breasted or single breasted. It always comes handy during occasions and adds a lot of style to one's looks.
Sunglasses
Fashion trends come and go, but sunglasses are always in vogue. Any fashionable person knows how much value sunglasses can add to his or her appearance. Just ensure they are coordinated with the style of your outfit.
Belts
For guys and ladies who want to look good all the time, belts will never cease to be a fashion item. Chosen to match the shoe colour, it compliments your outfit and accentuates your overall look.
Power suit
This is an all time wardrobe essential, especially for corporate and formal outings. They are also suitable for other kinds of outing, depending on the event and class of people expected. It gives that responsible look everybody craves for.
Jeans
Be it blue, white, black, tight or flayed, there seems no end to what this versatile fashion trend can do. Day in day out, more and more people fall in love with Jeans. They are for all seasons, time and occasion.
Handbags
Handbags are one ladies' must-have fashion items. Whether a clutch or shoulder strap, there are handbags meant for special occasions and ones meant for everyday use. Without a handbag, a woman's dressing is usually considered incomplete.
Casual linen
The times are gone when linens were meant only for the wealthy. It is a natural fabric that is very suitable for our weather. It gives the solid and crisp look that stands you out in any gathering.
African prints
They have become every designer's delight. They are made into different styles and designs that can not but arrest the attention of fashionable people. From Ankara, Java, Woodin, African prints has come to stay in the fashion world, especially when it comes to promoting our cultural heritage. They are being celebrated locally and internationally. You can create any style out of the varieties on parade.
Black
A black dress is an all time classic. It is essential for every lady's wardrobe because it has a way of making a lady look trim. Long or short, a black dress will make a fashion statement.
Other accessories
Earrings and necklaces add style to any dressing. They tend to bring out the beauty of any outfit and go the extra mile to make it more cute.