TOTAL Casualization Puts A Life In Danger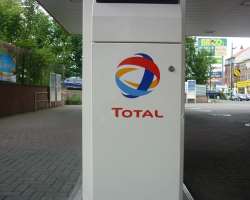 SAN FRANCISCO, July 10, (THEWILL) - He has been working with TOTAL Nigeria Plc for more than a decade. Now he is on the run for his life. (For this reason his name cannot be published). The company is allegedly threatening him for seeking their help to overcome his terminal ailment, which happened as a result of an accident he suffered while at work in the company's premises. This is the second time he has been through a grueling experience on official duty and each time the company simply neglected his plight because he is a contract staff. Currently, he is diagnosed with a complication that could become cancerous as a result of the accident.
THEWILL sought to find out what really went wrong. The question, of course remains, is the ubiquitous nature of casualization (or as the IOC's prefer to call it – "Contract Staffs" – legal and/or humane? Is this another case of economic servitude or employment Apartheid? Read on as the animal farm at Total Exploration and Production Nigeria Limited unfolds.
This unfortunate saga of "man's inhumanity to man" began at Opumami location of TOTAL Nigeria Limited OML 57 in March 2003 when militants attacked, killed and seriously injured several of the workers (expatriates and indigenous) in a surprise commando-style operation. The traumatized and witlessly scared survivors were evacuated to Port Harcourt. The company sent its "staff" abroad for post-traumatic stress disorder treatment and convalescence but the "sub-human" contract staffers were left to fend for themselves. The young man in question became phobic, his efficiency and effectiveness at work impaired, yet the company did not avail him medical succor, though shot in the arm and seriously traumatized.
His job as a lab and treatment engineer is a very sensitive one. He analyzes all petroleum products, treats them, injecting different chemicals, to meet export quality standard prior to exportation by the company. On this particular day, five years after the militants attack, while working at the company's OML 58 platform at Obagi, the pump used to inject bio-cide, defined by Wikipedia as "a chemical substance which can deter, render harmless, or exert a controlling effect on any harmful organism by chemical or biological means", stopped working.
He reported the malfunction to his superior who detailed a maintenance crew to fix the pump so that he could continue his work. The pump again failed to work. Subsequently, the chemical discharged and splashed one of his colleagues on the face while re-commissioning the pump. This made him to decline further use of the machine. The Head of Site, his boss, insisted that he must continue to use it.
The next day, he went to check, as he routinely does everyday, inspecting the pump, making necessary adjustments and chemical injection monitoring. When he got there, he noticed that there was a malfunction and that the chemical was not injecting. He discovered a build up pressure inside the pump. Although he was wearing his safety gear before he tried to adjust the pump in order to reduce its speed, the pump discharged in a very unusual manner. The power of the discharge was so enormous that the chemical seeped through the gear and affected his eyes.
He fell down and was rushed to the eyewash in line with the material safety data requirement of that particular chemical. Later he was taken to the company's sickbay. As it is not the policy of the company to attend to the health needs of a contract staff, he was given first aid and perfunctorily discharged to return to Port Harcourt. He became temporarily blinded and started suffering several debilitating ailments.
Thereafter, he resorted to visiting private hospitals at his own expense. When his situation became dire and the expertise of the private medical hospitals became inadequate, he resorted to the services of the University of Port Harcourt Teaching Hospital (UPTH) for specialist consultation and treatment. It was at UPTH that he was told that the anodyne he was being administered with over time had led to his developing a complication medically known as renal hepatic. The doctor advised him to seek specialist's care abroad if possible.
He again approached the company's headquarter at the Trans-Amadi industrial area of Port Harcourt. He once again reported his ordeal and they carried out an investigation to ascertain the veracity of his claims. Despite acknowledging their culpability and appreciating the life-threatening nature of his predicament, again they declined to treat him on account of being a contract staff. He was advised to wait for the approval of the General Manager (GM) of the medical unit who may be in a position to give a waiver on whether he should be treated at the company's expense or not. Unfortunately, the GM was not around then.
The clinic personnel, however, on compassionate grounds gave him some drugs for his overly High Blood Pressure (HBP). He was advised to come back after four days when the GM would have been back. On the appointed day he went back but the GM was not available. His appointment was shifted for another three days.
Frustrated by the delay and with his health failing rapidly by the day, supported by friends and well wishers he travelled to the Specialist Research Institute in Mumbai, India, for further consultations, diagnosis, and treatment. It was in India that a tumour was discovered in his right eye. He was advised to take very serious precaution, hinting that if he it is not properly and expeditiously treated it could result to cancer.
On return from India having undertaken preliminary treatment needing urgent follow-ups and realizing that his ailment could very quickly become terminal, and appreciating that the benevolence of friends and family would not suffice to procure the required constant medical attention abroad, he wrote formally to the management of the company to inform them of his predicament, hoping that the dictates of common-humanity would persuade them to come to his aid. He also explored all steps of internal negotiation on the matter as stated in the contract staff collective agreement with the company. Again the company snubbed him.
After exhausting the internal conflict resolution procedures, as outlined by Article 13 of the Collective Agreement, which defines, a staff's grievance and the steps he should take to redress it, all to no avail, he was left with no alternative than to seek legal advice and representation from Festus Keyamo Esq. over the issue. This has now resulted in threats to his life. Only recently he was accosted at a restaurant where he had gone to eat and told that though he had gone and briefed a lawyer, that the case would be tied up in court for a long time and he would die before getting compensation from the company.
He reported the matter to the police at Abacha Road Police Station and alleged that he suspected that the Company and/or its agents might resort to harming him for his temerity in seeking redress, and fingered amongst others likely suspects as the Managing Director of TOTAL, Mr. Guy Maurice, the Human Resources General Manager, Mrs. Ofili Okonkwo, the Deputy General Manager Human Resource, Mr. Owakwe, and some staff who had administered first aid drugs on him in the company's clinic.
He has also taken his case to the staff union, and though the mandatory seven days had since elapsed, nothing has happened. He suspects that this may be so because of fear of job safety and intimidation from the management of the company.
Mr. Charles Harry, a mentor of the aggrieved person said he is currently experiencing pains in his brain and continue to take pain relievers as prescribed to him by his doctor at the UPTH. "He is supposed to return to India for further medical treatment. He has not been able to raise the money needed." Harry said in a traumatized voice.
Mr. Harry, a Human and Environmental rights activist is appalled at the unconscionable level of inhumanity and insensitivity of the management of TOTALFINA ELF. He is particularly miffed at the issue of casualization of labour in the oil industry and elsewhere in Nigeria, and wonders why the government and organized labour continue to allow such slave labour and discrimination, against all known international conventions and practices of engagement.
Harry contends, and is of the conviction that the case of his protégé is replete with the injustices that portend the social conflicts of the Niger Delta, and appeals to all well meaning Nigerians, the government, National Assembly, Labour, Civil Society Organizations etc not to turn a blind eye to this clear case of exploitation.
"TOTAL must not be allowed to get away with murder; they cannot and must not be allowed the discretion of choice in a matter of such glaring negligence and insouciance," Harry emphasized, averring that a petition had been submitted regarding the threat to his protégé's life to the Rivers state Commissioner of Police, Alhaji Suleiman Abba.
When Abba was contacted by THEWILL correspondent on telephone he said his office receives many such petitions on daily basis and he cannot recall this specific one. He, however, added that if names of those suspected were mentioned in the petition then the Divisional Police Officer in charge of the station where the case was reported should be able to handle it properly. He says if he fails to, he should be alerted.
On his part, Charles Ebereonwu, TOTAL's External Communication Manager wrote via text message to our correspondent that "I can confirm that this matter has been brought to the attention of the company's management which has ordered an in-house inquiry. The outcome of the inquiry will be communicated to you as soon as possible."
When asked whether he is aware of the Employees Compensation Act (2010), (ECA), which refers to all kinds of work, whether full-time, part-time or casual work and work done by women, men and children, Ebereonwu said he is not. For decent work to obtain, certain conditions must be satisfied.
According to the ECA, workers, including casual staff that TOTAL refuse to recognize, should be protected against accidents, unhealthy and dangerous working conditions, and excessively long hours of work. The ACT requires that a minimum of social security should be set aside for every category of worker.