BREAKING NEWS; YORUBA MOVIE STAR WUNMI ROBBED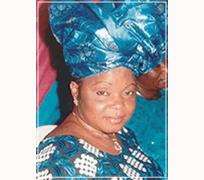 News filtering in reveal that popular Yoruba actress Hassanat Taiwo Akinwande popularly known as Wunmi was robbed on Sunday, July 3rd 2011 at her residence somewhere in Ijede, Ikorodu Lagos.

According to sources, the hoodlums broke into her apartment at about 10:45am and carted away jewelries, unspecified sum of money and other valuables.
During the raid, which lasted several hours, residents of the town were thrown into confusion and shock, as they could not be helped by any security operatives.
We learnt the robbers didn't hurt her but only took away her valuables.