2008: The stars, the flops & the scandals (1)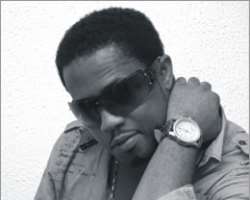 Life is about ups and downs. So also is the year 2008. Some of our entertainment stars had their cups full and running over while some other barely have anything in their cups and some didn't have any cup to fill at all.
2008 was some people's shine time while some others either have their stars dimmed or barely there. There were some in the category of scandal instead of action.
In this three-part series, we present to you those who had their shine-time in 2008, those who flopped and those who grapple with scandals more than the usual, 'light, camera, action.'
THE FLOPS
Oby Edozien:
It's been a while since she graced our screen and movie producers in 2008 feel she is not worth their investment. And to make matter worse, Oby was alleged to be fighting her friend, Tricia Esiege over Daniel Wilson in 2008 when most of her mates were busy shooting movies. The only good news for her is that she went on tour of United States with some 'almost expired' stars recently.
Dakore Egbuson:
She was a welcome relief when she hit the screen with her refreshing skills and dreadlocks. Dakore was everything movie watchers wanted: skills, sense and positive aura. She even went on to strike an advertising deal with Amstel Malta to the consternation of those who envy her. She was heavy on the prediction list of those who would shine in 2008. Alas, the prediction was not to be. She flopped and flopped real bad. No doubt, Dakore has talents, but 2008 was not her shine time. We are still trying to recollect five outstanding movies she did this year.
Rita Dominic:
We love Rita, but truth should be told: She did not pull her weight in 2008. Of course, we remember her role in Yankee Girls (so many people are still cursing their luck for purchasing that movie) and the best-dressed or most fashionable award, but 2008 was a rather quiet year for her. Unlike before, she did not feature in many movies and she is definitely not one of the most talked about in Nollywood at the moment. Of course, she went to Ghana to shoot a movie, but that alone should not define her CV in 12 calendar months.
Tricia Esiege:
When we met this TV presenter cum movie star this year, she told us she was still very much an actress as well as the presenter of Bold Faces. But we still can't recollect two of her movies this year. She was too busy planning parties for football stars and presenting Bold Faces to make so much impact in 2008. Maybe she'll change her mind in 2009.
Sola Shobowale:
You don't need to love watching movies to love Shola Shobowale alias Toyin Tomato. It seems she was born to act and she has this aura that makes you want to love her again and again.
But 2008 was one unfortunate year she would love to put behind her in the world of acting. First, the roles did not come her the way they ought to and she hopped on a plane and off she went to London. In the Queen's country, she started overseeing her brother's restaurant and it beats so many people's expectations why she would take up such a job. Some people could not stomach the fact that their star is now a 'restaurant manager' in the UK. To add salt to injury, some people started the rumour that she was acting as pimp for some men to make ends meet and the final straw that broke the camel's back was the one rumour-mongers spinned that she was caught in Saudi Arabia for hard drug peddling. Few weeks after the rumour, she returned home to dispel the evil insinuation. She is now in the country trying to pick up the pieces of her acting career. Will 2009 be better for this fair-skin actress? Only time will tell.
Lilian Bach:
Fair skinned ex-girlfriend of Johnson Davidson went about her life this year as if acting is not part of it. As far as movie watchers are concerned, Lilian did not do anything in 2008. She was holed up in a studio people said she own and frequented Germany as if she was making trips to Oyingbo market.
Empress Njamah:
Other than being in the news for dating Timaya, Empress Njamah did not do much to increase her fan base, acting wise in year 2008. She said her lucrative business of interior decoration is taking her time more than acting, a line so many people still refuse to buy. Her fans do hope that reverse would be the case in 2009.
Ramsey Nouah:
It is hard not to love Ramsey. He can act and he is one of the level-headed actors around. But he is fast losing his spot in Nollywood. We learnt that producers now prefer to use up and coming stars rather than the mulatto actor because of his exorbitant fee. 2008 was definitely not his year.
Chidi Mokeme:
Ever since Nigeria Breweries decided to drop him from anchoring the Gulder Ultimate Search, GQ, as Chidi Mokeme is called, barely have his presence felt in Nollywood.
In 2008, we saw more of him at parties than on movie locations. News acts have eclipsed the man, while he is still trying to find his footing. It is true that he might have bought a Hummer SUV, but that does not bring the roles. Chidi seems to be on sabbatical.
Hanks Anuku:
One thing Hanks would thank his stars for this year is that he has less scandals compared to what they used to write about him. We can't see him in movies anymore, perhaps he is trying to repackage and appeal to many producers that have shunned him that he is now ready to turn new leaf.
Baba Suwe:
Babatunde Omidina is his name, but we all know him as Baba Suwe, a name he derived from his popular comic series. Baba Suwe assumed a 'siddon look' posture in 2008. People appeared to have gotten tired of his comic acts as producers now prefer to look other way. His refusal to read and follow the scripts do not help matters at all. A rival comic act based in Ogun State more or less filled the roles that have become synonymous with him. He still has a cult-like following, but he saw little or no action in the year 2008.
THE STARS
ACTORS:
Nonso Diobi:
Young and good-looking Nonso Diobi will surely be thanking God that 2008 smiled on him. He shone and the talk in the industry is that he and his friend, Mike Ezunronye are fast taking over from Ramsey Nouah. This is a talk they both deny publicly. Nonso did a number of movies that endeared him to lots of people in the industry.
Mike Ezuruonye:
He is fair-skinned and gorgeous. Mike is the preferred choice of Nollywood marketers among his peers. He has starred along those stars he used to watch or perhaps fantasied about. Mike is now a huge star and 2008 smiled on him exceptionally.
Emeka Ike:
There is no stopping this old horse of Nollywood in 2008. While his contemporaries seem to have lost ground, Emeka waxed stronger. As at the time many predicted he would fade off, he shone and he had his cup full. He was virtually everywhere shooting movies and smiling to the banks with fees that has made him highest paid actor after Nkem Owoh. Another icing on the cake for Emeka Ike is that he had his third son this year. 2008 was indeed his year.
Nkem Owoh
Aside the fact that he won AMAA best actor of the year in April at Abuja, Nkem Owoh had a wonderful year compared to 2007. Last year, he was rarely seen in movies due to the fact that some people claimed he over-priced himself. Though his fee is still high in 2008, Nkem Owoh did several movies that put him in the top echelon of actors that made the year thick. And this is the year Osufia shed some of his comic costumes to take up serious roles that redefined his brand and positioned him as a truly versatile and talented actor.
Desmond Elliot:
This dude surely had a slow year compared to last year. But 2008 suddenly smiled on him mid-year. He started going from one location to the other and he crowned it all by releasing a movie: 'Reloaded' alongside Emem Isong. 2008 was also a year he outlived his father who passed on sometime in September.
Odunlade Adekola:
He is definitely the number one actor in the Yoruba genre of the movie industry. A movie would not to be complete without him. He was everywhere thrusting his act. Even the established stars were eclipsed somehow by the young actor's star. Though he had been around for a while, 2008 is the year the Lord made for him.
Taiwo Hassan (Ogogo):
2008 was his resurgent year while 2007 was his year of battle between life and death. This year, he not only reclaimed his fame that made him the darling of most married women and fantasy of the unmarried, he also released blockbusters to make the year a glorious one indeed.
Saheed Balogun:
He has been there and he is still there to the consternation of those who wish him out of the scene. Saheed made history in the year when he released the first two-cast movie in Nigeria, Modupe Temi. The movie sold and sold. 2008 was also the year he released Gongo Aso and he went on tour of the United States for the first time. He was also in the UK to get the best supporting actor plaque, crowning the year for him. The only snag was the break-up of his long-suffering marriage.
Yomi Fash Lansho:
He has this look and air that make women take a second look at him. His acting credential in 2008 was modest, but the impact was felt. He led the pack in 7 to 7, Adubi Onikele, Ole Nla and so on. He did not stop there, he directed movies more than any other known actor. And to crown it all, we learnt his wife put to bed in 2008.
Ishola Durojaiye (Ahmed Alasari):
In the Yoruba movie world, it is fast becoming a fad that if you want your movie to sell, let it have the name or face of Ahmed Alasari. This young man is redefining story telling in Yoruba movies. He not only acts well, he produces good movies. Iyawo Ojo Kan, Iyawo Were are some movies that made way for him in 2008. Will he repeat the feat in 2009? Time will tell.
•To be continued next week.