Men betrayed me – Uche Benjamin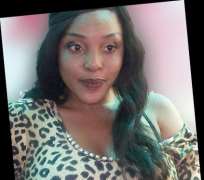 Uche Benjamin is one of the hottest rising actresses in Nollywood at the moment. Blessed with spotless skin, and hot legs that kills, this Owerri, Imo State born actress really has her male admirers to contend with. But she will not be deceived anymore as she's taking her time to choose Mr. right among the many men that invades her Facebook on regular basis to woo her.
Her story…
What's so special about Uche Benjamin?
I have got carriage, and I'm focus. I'm not a desperate person, I always believe that what will be will be and I work very hard to achieve my dream. Whatever I want in life, I always go for it. I'm not a defeatist. I'm also very social, unpredictable, a goal getter and I like to do things that will impress my fans. I grew up in Owerri and Port Harcourt and that was because my father was a civil servant and so I was traveling from one state to the other.
Your journey into acting!
I started acting from childhood. As a child, I acted dramas while in primary and secondary schools. In my church too, I was a member of the drama group and that further ignited my interest in acting.
I felt it has always been in me, so when I graduated from the University of Port Harcourt, where I read Biochemistry, I attended a private acting school to horn my talent in acting. After my training, a friend linked me up to Segun Arinze who advised I should relocate to Lagos if I must realise my dream.
While in Lagos, I attend an audition organised by Grandtouch Pictures owned by Chico Ejiro. After that auditioning, they were impressed with my performance. That was how I got my first lead role in the movies titled Pains from the Heart . However ,between last year and this year, I have starred in over ten movies. Among them are Margaret Thatcher ih, Adams Desire Ghost of the Past and soaps such as Crossed Road , Treasure and so on.
How come you studied Biochemistry instead of Theatre Arts ?
I attended a science oriented secondary school and that actually influenced my choice of course at the university. But nevertheless, I really needed to have a second profession apart from possessing flair for acting .Acting is my first love, may be, in future ,I might have need to practice what I read in school.
Didn't you think you would have done better, if you have gone into modeling ?
I was actually brought into modeling while I was acting. I have modeled for Sammie Okposo in one of his musical videos titled 'Wedding song. I have also done a commercial for Bobo juice and I have featured in calendars for a new soap in the market. I ventured into modeling because when people see me, they commend my good looks as well as my skin.
Among the jobs you have done in recent times, which one of them you would pinpoint that actually challenge you?
The two movies are yet to be released,but one of the two is titled Ghost of the Past . I played a role that was totally different from my person. It was a script that was meant to be a transformation of me and I really transformed into another person .It wasn't my character .The second movie also challenged me a lot . It presented a situation where I had to fight, I have never fought before in all my life .But the movie that brought me into limelight was Everlasting Love.
You were once accused of dating the notable musician, Sunny Nneji ,how true was that rumor?
The rumour was unfounded, it was a media invested story. I attended a social function where I greeted Sunny Nneji ,and the next day, the press guys went to town with a fabricated story that I was dating Sunny Nneji, alleging that he rented the apartment I'm staying today. It was a terrible scandal, and I was so surprised that it could happen to me.
I don't have anything to do with Sunny Nnaji .To me, it was a big scandal and I wasn't impressed with the story. I felt really bad ,because it never happened. Sometimes , I really feel for some of these celebrities who really go through a lot of scandals every day of their lives. The scandals really gave me sleepless nights .Fortunately, my parents did not come across the story. I try as much as as possible to stay out of scandal.
Is there anything that will make you to quit acting ?
Nothing can make me to quit acting .I have got passion for acting .
Supposing you are married,and your man insisted that you must choose between him and your acting career, what would you do ?
I will go on my kneels to beg him because acting is my first love.
Who are the stars that influenced your acting career?
I love Liz Benson and Uche Jombo. Uche Jombo is a wonderful actress, she is one of my role models. Also Liz Benson is outstanding. Before I joined the industry, I used to admire Liz a lot, and wished I could be like her someday.
Are you really sexy?
That's the compliments I always receive from my fans. But if I must ask you, am I really sexy? Anyway, If my admirers say I'm sexy, then, I'm sexy.
Do you possess an attitude that irritates the opposite sex?
I'm very careful about my dealings with men, because a lot of them are liars. They are not really who they claimed to be. Men are polygamous in nature, I'm very skeptical, especially when it has to do with men.
You sounded heartbroken. Are you talking from experience?
Yes, a man once told me that he was not married, until I found out that he was married with kids.
I felt really betrayed and used. What could make a man to deny his own wife, it means that he never loved her in the first place, or he was not proud of the woman he married.
Did the deceit affect your love life?
It didn't because it happened in the past. I'm more matured now, and reasonable.
But the same men, you call liars are the people that will come for your hand in marriage ?
I'm taking my time. If any man wants to marry me, he needs to give me time to think about it. At the moment, I have a lot of men asking for my hand in marriage. I wouldn't know the right person, and that's why I'm confused. I really need to seek the face of God to choose my man. These men invade my facebook on regular basis to bombard me lots of requests. Sometimes, I get unusual calls at odd hours. It's scary, but I'm handling it wisely.
Don't you think, your dress sense is responsible for the attention you are getting from men?
I don't really know. May be, because of the role I played in some of the movies which I featured in, or or my spotless skin that attracts them.
Your dress sense indicates the negative. Are you loose?
I'm not a bad girl, once you wear some skimpy clothes people will see you as a loose-girl. But I'm not, rather I'm very religious and that's one aspect of me that is unknown to my fans. I always remember my background. I'm from a Christian family.