As Sam quits, Infinity says no room for new member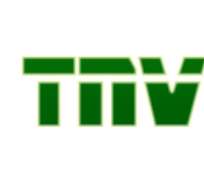 FOR those hoping that the exit of Sam Uzodinma Nnogo from the gospel group, Infinity, will be an opportunity to join them in making up for the absence of the Edo-State member, Joseph Okougbo, another member, has declared there's "No Vacancy" for anybody.
Following the exit of Sam to pursue a solo career, reports had it that the group was looking fo another to join so the void could be filled, but Joe has denied the report, saying the group was OK and didn't need anyone to add to the number again.
"We don't have the plans of replacing Sam, the thought has not crosssed our mind," he said.
He also said it wa not true that it was Ken that left the group, "that was where they got it wrong, it was not Ken, but Sam.
But them, it is true that a member has left to pursue a solo career."
"Sam has decided to move on to something bigger, we wish him well."
When the going was good. Sam with other
members of Infinity groupFor now, the group has returned to studio working on their second album which will soon be released.
"We are sure to come out before the end of this year. Basically, it will be a single and we will make sure it enjoys air play before we come out with the entire album early next year," Joe informed.
Joe also assured that no member "would leave again" as the remaining members have pledged to weather the storm together."But if Sam wants to come back, he has to do so through all members, not me alone. When he left, he didn't tell just a member, he told all.