PASS ME YOUR LOVE CROONER AY.COM ROBBED AT GUN POINT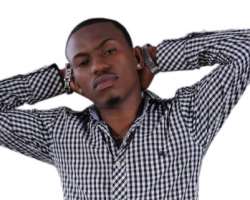 Report at our disposal reveals that pass me your love crooner Ay.Com and his management team were both robbed at gun point on their way to Lafia soon as they landed at the Capital city.
Sources disclosed that, their car was stopped by men dressed in the Nigerian Police uniform asking for the particulars of the vehicle, before finally dispatching them of their belongings. They left them with their phones but went away with an undisclosed amount of cash.