'NO UNITY IN NOLLYWOOD YET'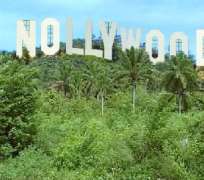 For Funsho Adeolu, satisfaction comes only through acting. He describes himself as someone who likes to impact knowledge through drama. This was what motivated him into the world of theatre.
Adeolu began his acting career in 1987 while still in the Higher School Certificate (HSC) class which then referred to as Advanced Level (AL) GCE. The Okitipupa, Ondo State-born actor said he has been in the industry for over 20 years. His words: 'I was already an actor before going to school. It's something I enjoy. If I need satisfaction any day in my life, what I do is to act. I'm someone who loves to impact knowledge to affect peoples' lives. And I can only do that as an actor, a pastor or a teacher; so, I picked one of these three.'
Nollywood
Right now, we see so many of our movies on DSTV meaning that Nigerian movies are being forced on those media. For me, I know Nollywood has moved to a level that we can say that we have started film making in Nigeria. We now use very good equipment and good locations. But the movies may not get to where people can see them except they go to cinemas or to buy them. But when people watch them on TV or DSTV, they might not see the standard of what we now do in Nollywood.
Donation of $200million to entertainment industry
That kind of money, I don't know about it. I just heard it on TV and that's it. They should call artistes like me to a meeting where we'll sit down and say this is how to access it. Not only to access it. We should know what to do about it. Let something be done and lets see it and say look, this is what we hope to do with the money. You cannot give everybody. No, it's not possible, you cannot give to everybody.
Artistes and politics
Naturally, you won't blame them. Artistes are supposed to be artistes, politicians are supposed to be politicians. Unfortunately, because we must have a body and we need to pick some of us to lead us, we have to do so, but we don't have the political maturity in us, we're not trained in anyway to be politicians. So, if anybody is there, he's just making a mistake to be a politician in the first place. That's why the set up, is becoming so political. It shouldn't be like that. It should be like a group, like a community and somebody is just standing in for us.
For example, Actor's Guild of Nigeria started like a body of actors. It wasn't an association. It was a Guild out of the association. But now, the guild has become the main body. We also have NANTAP, National Association of Theatre arts practissioners. And, that is National Association of Nigerian Theatre Arts Practitioners of Nigeria. This is supposed to be the main body. There is also the ANTP. So, we don't have a central body. That's why people are dissatisfied.
But when we have a body, and all of us are under the umbrella of one association, then, we can have the AGN, that means every actor -whether stage, movie, Yoruba, Ibo or whatever is under Actor's Guild. The Actor's Guild can now have maybe the Yoruba sector, but under one umbrella. But the way things are now, there is no unity.
That's the way it is. So, all we need now is re-organization. A lot of people in the body of artistes are not behaving like enlightened people; they are just fighting over nothing. That is not encouraging to younger people who might want to belong to the association.