Mzbel in alleged police assault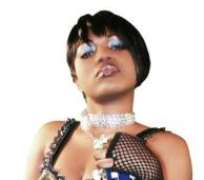 Mzbel While Mzbel, the Ghanaian songstress cum presenter born Nana Ekua Amoah, has been drumming it into the ears of who cares that she is not guilty of police assault as alleged, an unconfirmed report has it that the hiplife sensation was thrown behind the bars for some days over the matter.
The gifted TV presenter, who never thought of a career in music, in company of her driver, Maxwell Mensah and personal assistant, Emmanuel Edem Nordzor, were reported to have deliberately run their Mitsubishi 4×4 vehicle with registration number GR9470-11 into a policeman who fell on the bonnet of the vehicle. They were then alleged to have sped off with the policeman still hooked dangerously to the bonnet. Their vehicle was eventually forced to stop when it was crossed by a private security van. Police sources said that when Mzbel got out of the car, she got more physical and held the uniformed policeman by the neck in an attempt to strangle him while pushing a clenched fist in his face.
It was reported that it was when Mzbel realized she had fallen foul of the law that she started claiming to have been assaulted by the policeman. While Mzbel has denied battering a police officer and claiming that her driver and PA were victims of an assault, an inside source has also dismissed the allegation levelled against the sexy singer known for provocative dressing.