Is Dimeji Bankole the Only Magician or the Solo Scapegoat?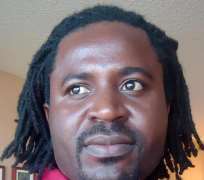 In one of his introspective club banging songs titled "Press" the African International superstar Mr. Timaya repeatedly complained and lamented about the scrutiny of the Nigeria press in his affairs. I am sure that in retrospect Mr. Dimeji Bankole, the former Speaker of the Nigerian House of Assembly (House of Representatives) and fourth official inline to the Presidency, is asking the same questions. The same song is apropos and compelling because there is a reference to Dimeji Bankole for facilitating the first encounter of our musical genius with President Barack Obama of the United States. The fortunes of the youthful ex-speaker has certainly changed during the month of June 2011, as he finds himself under indictment by the Economic and Financial Crimes Commission (EFCC) while President Goodluck Jonathan visits with President Obama in Washington DC.
However, the billion-dollar question (wordplay on the allegations of stolen monies against Mr. Bankole) for those of us in the youth wing of international, African, and Nigerian progressive communities; is if we are experiencing turnarounds within the annals of the EFCC. Whilst refusing to shed tears for the ex-Speaker, we want to make sure that he is not a sacrificial lamb that is meant to pacify the larger country and especially some of us involved in social justice activism. Indeed Mr. Bankole should have spent more time caring for the other "plantain boys and girls" (euphemism for hawkers of various items who lack basic amenities and/or education) in the society after his legitimate political palace coup, instead of joining the rankings of perennial African treasury looters.
What happens next after Mr. Bankole is prosecuted and presumably convicted for what amounts to treason against the regular folks in the United Nations of Nigeria, whose present and future are stolen due to callous insatiable greed? Is the EFCC willing to continue more trials of current cases and dusting of those files that have been languishing because of political and judicial cover-ups/malfeasance? When are charges going to be brought against the current Nigerian Senate President Mr. Colonel, Senator David Mark whose reelection in April was marred by attempted murder of opposition candidates and party members, and election rigging? Surely the EFCC is aware of these allegations and other contentions of monetary improprieties by Senator Mark.
Hopefully, the trial of Mr. Dimeji Bankole will embolden the Nigerian investigative and judicial authorities to bring forth charges against other known national criminals. These individuals have been shielded by the government and certain segments of our population to the detriments of the collective civil society. Some examples that stick out like sore tombs include the members of the Northern Military Industry Complex NMIC and their co-conspirators from all nationalities within the United Nations of Nigeria. While countries like Argentina and Chile are busy arresting and arraigning their former rogue rulers, the likes of Dictator Olusegun Obasanjo, Dictator Muhammadu Buhari, and Dictator Ibrahim Babangida are presented with red carpet treatments and allowed to go unscathed in Nigeria. There is a failure to comprehend that Mr. Bankole's crimes were catalyzed by the realities of the listed precedents of impunity.
Moreover, it is indeed disconcerting that foreign judiciaries are more eager to prosecute our corrupt politicians and military heads who have gained international notoriety. Whereas some members of the federal executive and state executive branches of government are busy undermining the judicial branch of government by effectively under-funding/de-funding them and forcing them to go on strikes; cities like London, Geneva, and Paris are shredding there histories of money laundering through prosecutions and restitutions. Hopefully, the tidings from these international hubs of financial abracadabra will motivate our EFCC and judiciary officials to pursue lowlife politicians who have now resorted to handing over the reigns of government before schedule, so that they can abscond with their loot and escape the rule of law.
References
http://www.usafricanculturalfestival.com/

Nnamdi F. Akwada MSW, BA is a Social Justice Activist
Disclaimer:

"The views/contents expressed in this article are the sole responsibility of

Nnamdi Frank Akwada

and do not necessarily reflect those of The Nigerian Voice. The Nigerian Voice will not be responsible or liable for any inaccurate or incorrect statements contained in this article."
Articles by Nnamdi Frank Akwada