Our battles with pirates at HiTV......LANRE OKE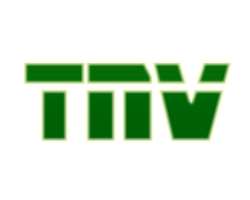 Lanre Oke is the Chief Operating Officer, Entertainment Highway Limited, a subsidiary of HiTV. In this interview with ADEOLA BALOGUN, he talks about the challenges of running pay-tv business in Nigeria
What is the big deal about HiTV?
The big deal about HiTV is that for the first time, there is an indigenous pay-tv platform that has brought world class programming within the financial reach of the Nigerian consuming public. You would agree with me that before now, quality programming on pay-tv was restricted to a segment of the viewing community in terms of access price for the hardware and the recurrent price for the content. HiTV changed all of that by making content available at an affordable price and by developing and promoting high quality indigenous TV content out of Nigeria for the viewers' enjoyment.
People believe that HiTV is all about the premier league. Do you have any other thing to offer?
There are 23 channels today on the Entertainment Highway Limited platform. And it is important to make a distinction: HiTV, which is a subsidiary of EHL, is a programmer and developer of channels while the EHL is the pay-tv platform that broadcasts these channels to the viewing public. We have 23 channels on the platform, and of the 23, we have Hi-soccer, Hi-soccer 2, ESPL and Eurosports. And when you take four out of 23, you would agree with me that we have a lot more to offer, such as the news channels, movie channels, children channels, lifestyle channels and so on. We have so much for everybody.
But you would agree that it was the premier league that shot HiTV up?
Definitely. An organisation must never forget what its strong point is. We remain the premier sport promoting pay-tv channel in Nigeria.
But the viewing public and subscribers complain of poor service from HiTV. When do you hope to solve the problem?
Yes, we have fixed a lot of them and we still have some left. We still have some challenges, no doubt. It is not yet uhuru as they say. We are not completely out of the woods but we have come a long way since we started. Principally, the issue has revolved around convenience of paying for subscription and, two, the speed of access once the payment is made. Essentially, we have invested significantly in new subscriber management software.
That is a lot more robust than what we started with. It allows us to address our subscribers' needs. We have leveraged our strategic partnership with our financial partner, GTB, to use all its branches nationwide to collect payment. We have invested in more efficient automated activation, so that when you pay in the bank, electronically, the signal is sent to us, which is sent to the satellite and the customer is activated. In the last three months alone, we have virtually tripled the head count in our customer service operation in order to cope with the customers' support requirement. With many people calling in, we have gone from about 10 telephone lines to about 25, and within a few months, we expect to have about 40 lines.
What is the time frame within which a consumer enjoys your programmes after payment?
If you pay in any GTBank branch, within an hour you should be able to get the signal. But for now, there are few cases where the automated activation does not go through as it should be. That is when we have people complaining that they can't get signals. What we are doing right now is to put up what we call back-end operation, which reviews what goes on in the bank electronically as it happens and manually intervene when it does not go through. I can tell you confidently now that eight out of 10 people who pay in the bank get activated automatically.
We learnt you intend to introduce recharge cards for your operation…
We have not launched recharge cards because we believe that it will be irresponsible to do so until we have completely resolved all the automated activation issues. From the point of buying the recharge card, your money has left you. And when you scratch to load and you don't get through, it can be frustrating. The suspicion of fraud becomes heightened.
Typically, what we find out in technology is that when people transact human to human, the fear of being deprived of money without receiving commensurate value is less. But when a man transacts business with the machine, when he presses a button and nothing happens, he becomes extremely agitated because he believes somebody has taken his money but has not given him value.
So, how soon do you intend to do that?
Well, we have been working on the system now and I can say we have achieved about 80 per cent. I believe that by the end of the year, we will be through and by the first quarter of next year, we can be looking at introducing additional means of payment.
Your subscription rate per month is N4000, why is it that low?
It is that low because we believe that every Nigerian with reasonable income has the right to good pay-tv programming. Arriving at that price wasn't like waking up and saying everybody should pay; we have worked with our suppliers and they have been very cooperative in getting the price very low.
What have been the challenges so far?
Getting good quality local content, for instance, has been a challenge. There is also the absence of a standard framework on how to acquire the local content in terms of correct pricing. Then piracy and an ineffective control of piracy is another challenge.
How does piracy affect your operation?
Very simple. Everything that EHL broadcasts from the platform, including HiTV channels, has a cost. There is a cost for the contents that you pay to those who developed them, the cost of the platform to be able to broadcast the content, the operation, all of that. Imagine if we have done all of that and then somebody gets up with some transmitting facilities in the country and brings down the content and starts to distribute them to people and collects money! You buy my decoder and card like a subscriber, you bring the content down, then you put it in your server and start redistributing it to people. What is shocking is that when you go after such people, they go to court and get the court to restrain you from going after them. They start making ridiculous claims that you are infringing on their fundamental human rights.
What is NCC doing?
They have been of tremendous help. Together with NCC, we have approached some of these individuals, accosted them and seized some of their materials. But maybe because we have not been charging them to court, they turn around and make it look like we are the one who don't understand. It is quite unfortunate that people would commit such brazen illegality.
For example, there are some download contents we have paid for exclusive broadcast, and distribute to people. The courts are trying but we need to do more on creating awareness among Nigerians about the illegality of doing so.
How was childhood like?
I am a university child. My parents were professors. I have been a very cerebral person all my life. I have done many interesting things, like writing poetry. I have been a national cultural dancer, I once danced for a president of this country. Even though I was a science student, I was involved in drama and debating while in school.
Which schools did you attend?
Obafemi Awolowo University and University of London.
And you are married?
Yes, I am married with three children.