Fidelis Duker... Seasoned producer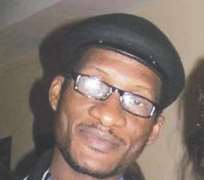 Fidelis Duker Experience is the best teacher. This maxim best describes the stand of Fidelis Duker in the league of rising movie producers. Aside being there and done in the Nigerian movie industry, the experienced, innovative and creative producer, also created many platforms for the then aspiring stars, who are currently shinning.
Fidelis' wholesome knack for innovation is what gave birth to the annual Abuja Film Festival, which has attracted thousands of filmmakers in the Diaspora over the time. Recalling how the journey began, Ducker said: "I have been in the Nigerian movie industry for the past 19 years. But prior to that, I did a couple of things on TV and most especially a couple of dramas on NTA. Between 1988 and 1992, I used to write scripts for Tales by Moonlight, the popular television programme for kids. I also wrote scripts for Telemovies, another television drama programme and I was also part of "Morning Light", which was produced by Wale Adebakun. I was a production manager between 1989 and 1991, before I left to start my own production. My first film as producer was Skeleton, an Igbo film.
It was produced in1993 and paraded the likes like Hank Anuku, Sunny Mcdon, the late Felicia Milford, Francis Duru, Ngozi Nwosu and Sam Loco. Ever since then I have been producing my own films. I have been more of a producer and director than an actor. One of the early films I featured in was Nemesis and that was in 1995, but after then I never went into acting again because it is not my calling." he revealed. While few of his contemporaries seemed to have quit the trade, the Cross River State-born movie maker took his trade to the airwaves. "Seven years ago, I went back to television because I felt that the Nigerian movie industry wasn't as buoyant as it used to be. I started with a drama series called Images which was syndicated on 17 television stations in the country. After that I produced Eldorado, Girls Next Door and Kids Alone, a TV reality show for children between the ages of 8-13 years," he said. Despite over 250 Nigerian home videos to his credit and amazing fete in the Nigerian movie industry, the former President of the Directors Guild of Nigeria (DGN) still have his eyes on the classroom. "I went to the Nigerian Institute of Journalism in 1993 and left in 1994.
I was supposed to come back but I did not until 2010. Prior to that, I had gone to Yaba Tech where I did a programme in Book Publishing but I did not complete the course. "I was at the Deutche Welle Training Academy in Berlin, Germany, in 2005. I also attended the British Broadcasting Corporation, (BBC) for a training course in Scotland in 2004. I also have a professional diploma from the Nigerian Institute of Public Relations, NIPR, for which I did the exams two years ago. At the moment, I am running two programmes, one at the Nigerian Institute of Journalism (NIJ) Lagos and I am also doing my Post Graduate Diploma at the Lagos State University( LASU). It is beyond the academic paper work, for me. It is to be in the classroom and learn more," he said.