What child-bearing did to me — Stella Damasus-Aboderin-Nzeribe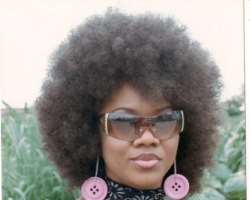 Counting the artistes that have made Nollywood a worthwhile industry, Stella Damasus-Aboderin-Nzeribe is one of them. She has become a face everybody wants to watch on screen, due to the unique ways she interprets her roles. Today, she has risen to the peak of her career never to fall, adding to the fact that she knows her onions. Scripts go after her while she selects the the best ones. To her numerous fans, she has paid her dues in the industry. In this interview with Saturday Sun, she talks about her family and career.

What are you doing at the moment?
I have just set up my foundation. Right now, we are selling forms for an audition. The foundation is going to train people for three months in drama, singing and fine art, for free. We are trying to help those talented people who ordinarily cannot afford the fees of a proper drama school. So, we are giving that opportunity by training them for free as long as they are talented. It is very difficult putting all these together without sponsorship, but I am determined to do it. And it takes longer time when you don't have so much money to go into it. So, you have to do everything yourself gradually. That is why it has been a little bit slowly all this while and not that I am not interested anymore. So, I have to take time off to do my own thing. Again, I am getting older.
Why is old age not showing on you?
I hear you.
Is this borne out of experience?
Yes, because I always put myself in the shoes of others and say, if I were not fortunate enough to have the kind of parents that I had, I don't know where I would have been today and I don't know what would have happened to all the talents that are running inside of me. And you know, there is something about frustration. When you are a young person and you have so much talent but there is no person to help you and no medium to bring it out, by the time frustration pushes it out, you start to do the wrong thing. That is why we have a lot of young people doing all kinds of crazy things they are not supposed to do. It is just the frustration inside all of them because they don't know what to do with all that they have. So, I am saying that instead of blowing them away, let us find that talent and make it work for them. When they say youth empowerment, it is not about creating jobs or giving them money. It is about helping them to attain the skills and all those things that can make them go to anywhere in the world and say that I can do this because I have been properly trained. So, in that way they can keep their time and mind busy. That is what we are doing.
Nothing goes for nothing in Nigeria, how would you make money from it?
I don't intend to make money from my foundation because I do other things. I have a production company, I am an actress, I sing and I compere events. They are more than enough for me. So, when I want to help people with my foundation, I don't expect them to give me money. I expect the rich to help those people that are in need. I would want to be a middle man by saying this is this person and that is that person. So, you that have this money, please help this person. I identify the people that need help and take them to the rich persons to help them. My foundation has done two singles for two people. I just met them by chance and I saw that they were having so much talent. I found one in the reality TV show and the other guy when I was doing my voters registration. He just called me and said I should stay in his front. I agreed and wanted to give him money but he refused and said he did it just for me.
I was surprised because I did not know that we still have such people in this country. I asked him what he does for a living and he said nothing but he sings. I asked him if he has talent and he said yes. I then asked him to sing for me. He sang for me and I loved his song. I gave him my producer's number and called him to produce a single for the boy and that my foundation will sort it out. I did it too for the girl that went for the reality TV show. She didn't win but I saw that she was fantastic. I asked her to come to the studio so that we could do something for her. I don't expect anything from them and I don't want to even manage them. All I know is that in my life time, I would be fulfilled that I was able to help someone. That is what I want.
Of all the things you do, which one do you enjoy best?
I don't really know. But I enjoy teaching. That is the side of me a lot of people don't know. I am a teacher. I have been teaching a lot quietly both within and outside the country. And I love it.
What exactly do you teach?
I do a lot of drama, and motivational speaking especially to young girls. I go to different parts of the world and gather as many young girls as I can and talk to them about life especially about self-confidence and self-esteem because that is one of the things that African women are suffering from. With the way we grow up, with the things we hear our forefathers and parents say, a lot of women really believe that women should not be seen or heard. So, I advocate that women should build their self-esteem so that they don't make mistakes and fall into wrong hands. I teach a lot and I have found that I am really enjoying it.
How do you assess people's character? Is it by their look?
It has nothing to do with physical looks. That is what I always tell people and that is the mistake we make. I don't care about your physical appearance. Whatever it is that is in your heart will show. You can't hide it; you can't hide your character and your attitude. If your character that is coming to me is fantastic then you are a beautiful person. That is what it is.
Do you still relax?
Yes, I do. When I am at home with my children.
How many of them?
I have two girls.
Are you thinking of having more?
I don't know. It depends on my God
How is your house like having girls around you?
How did you know it's funny? We play, dress up and paint. My kids are very talented. They write songs. My first daughter plays the guitar and the second plays the keyboard. So, we sing, they dress up in my clothes and wig, and take pictures. We really have fun. I enjoy it a lot.
How old are they?
My first daughter, Isabel, would be 12 in August and Angelica would be nine in October.
What is motherhood like?
It is fantastic. I became a proper person when I started having kids. It has really been wonderful.
Would you have preferred to be single and young or a mother and be aged?
I don't prefer being single and young and all that. I am a mature person now. You are more comfortable when you are your own person and you understand yourself. And you have got to a point where you say 'This is who I am, this is who I want to be and this is what I want to be.
What do you like to wear?
I wear everyday design as long as it keeps me comfortable and happy.
If you were to be given a gift now, what would you like?
A ticket to the Bahamas.