ACTRESS UCHE JOMBO SPEAKS ON NEW LOOK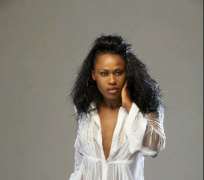 Actress Uche Jumbo is arguably one of the Nollywood finest.
But for some weeks now, her new look seems to be raising eyebrows. The questions many of her fans who saw her recently at the AY show, were asking is thus; what's up with Uche Jumbo's new look? Is she sick? Is she alright?
But she finally clears the air in a recent interview and explains the reason for her new looks.
She said and I quote;
I actually did that because of of a movie role and the reaction I got after the job encouraged me,besides,it took hard work to achieve this, so there was no need to go back to that old stature.