MO'CHEDDA FINDS LOVE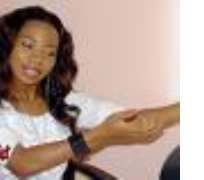 Modupe Ola, the amiable hip-hop and rap artiste popularly known as Mochedda is one of the new acts that is making waves in the Nigerian music industry.
She made her debut last year, and she is currently enjoying air-play both locally and internationally. The rising hip-hop act has bagged several awards to show for her talent. Recently, there has been an aura of glow around the career of this 19-year old singer.
Tweet Ville can confirm to you that the reason behind this glow cannot be unconnected with the inner feelings of the heart. She is madly in love with the brother of a popular radio presenter.
In as much as Mochedda is hiding the real identity of her man from the public, she has confirmed to a close associate that she is in love with the young man, adding that one of the things she likes about him is the fact that he is very supportive of her career.