CAROLINE EKANEM DANJUMA SWEET TALE TURNS SOUR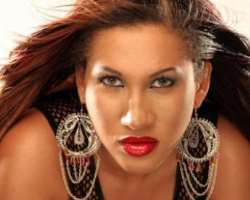 Some months back, Actress Caroline Ekanem Danjuma officially quits acting to focus on her family and her production company 'Guepard'.
But the latest gist indicates that; the multimillion naira entertainment company has finally closed down.
The news was pass across via message from Philips Okafor, one of Caroline's aides.
According to the aide, contrary to strong tales swirling around about how her husband,Musa Danjuma,locked her up in their Ikoyi mansion over some illicit act, the Ex actress had to close down the business after she was instructed by her husband to give more time to her matrimonial functions.
Mr. Okafor further reveals that other reasons for the closure was the irresponsible altitude of some artistes signed under the record label arm of the business.Also,some staff of the company have been involved in pilfering some of the high tech equipments of the company and even money expected to be remitted into the company's account.
However, further findings reveal that the main reason for the closure of the business was based on the fact that; Mr. Danjuma is tired of the negative reports swirling around the former actress.