MERCY AIGBE BACK WITH A NEW MOVIE TITLE(OSAS)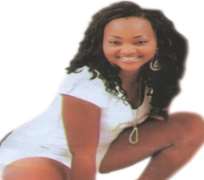 Ever since she began her career in the Yoruba movie industry; and being given a role by Ibadan-based Wemimo Olu Paul Film, she has made more headlines than some of her older and contemporary colleagues.
Born Mercy Aigbe to Edo parents, this beautiful lady and mother of one, has been at no one's mercy. Rather, many producers are at her mercy for she can't just be wished away in the Nigerian movie industry.
Mercy Aigbe is trying to set a pace with the recording of her new movie (OSAS), the movie which was shot in Benin, Delta, and Lagos.
This superlative story; centres on a weird local Benin girl that strives hard to be the best at everything she does. She finally got admitted into the University where she met a lady from a rich home who loves her so much despite her egocentric nature.
They become best of friends and envy of all on campus. But not so long, things fall apart for the two when they fell in love with the same guy.
The movie is a must watch, its action packed, scintillating, intriguing and full of suspense.
The movie is directed by Ace Yoruba Director Muyideen S Ayinde.