LILIAN BACH IS BACK WITH ELETAN.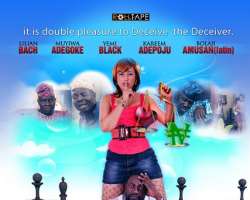 Nollywood screen diva, Lilian Bach is set to release her new blockbuster titled ELETAN. ELETAN is a tale of a woman's desperation, greed, and deception and how these vices eventually resulted in painful consequences. This scintillating comic relief parades an all-star cast which includes LILIAN BACH, YEMI BLAQ, FAMOUS LATIN, BABA WANDE, AYO BADMUS, MUYIWA ADEGOKE ETC. The much anticipated and critically acclaimed film promises to be a cinematic exhibition of quality storytelling and comedy.
It will premiere in June and hit Cinemas nationwide in July.