I'm ready to die — Oby Edozien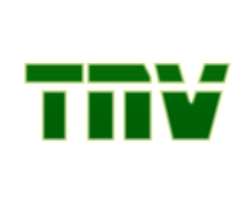 Beauty combined with versatility, that is how to best describe pretty Oby Edozien the actress who made her first incursion into Nollywood in 1997.
Since her first movie 'To love and cherish', Oby has starred in several other movies which today has placed her on the rung as one of the most sought after actress.. She spoke to Aramide Pius on her career, growing up and her new found love life; Jesus.
Enjoy it.
How is the acting career treating you?
It is all well and good, we thank God.
And what about music?
(Laughs) Ah, I have not really gone into full time music. What I did was only a sound track of my movie. My music career has not started yet.
Since the movie has sparked up the musical talent in you, are you moving any further in music?
Yes I will. I am traveling tomorrow and probably when I get back, I will probably produce another movie and then I will also sing.
What kind of music did you play?
It was R&B and that's how it will remain for now.
What actually sparked up the music interest or is it a childhood passion?
Not really. The movie actually sparked that passion.
Can you give a synopsis of the movie?
The movie is the story of three girls trying to make it in their musical career. They went through hell and at the end of the day, they succeeded. But along the line, fame got into their heads and they engaged in lesbianism and all sorts of indecent behaviour. The movie has several party scenes and has musicals in between.
At the end of the story the girls died in a plane crash. I survived. because I didn't go with them. After that, the producer refused to open the studio again and I moved on with my life. That song you hear on the radio stations is contained in the movie.
After the movie debuted, I decided to package the song and play it on air.
So it was actually the movie that gave birth to the musical career for you?
Yes it is.
So how do you think you will survive the competition in the Nigeria music industry today?
In music or acting, you don't have to compete with anybody. I can never be them and they can never be Oby Edozien so there is no competition. It is all about moving ahead in life and making it and being yourself.
You don't have to look at another person and say this person is this and so you have to be that. You just have to be yourself and you don't have to be jealous of anybody.
So how has the acting terrain been, has it been fun?
Acting has been fun and it's what I will do till the last days. So I am ready to act till old age. I am ready to die an actress.
Going down memory lane, how did you get into the acting profession?
In my school, Sola Fosudo was a lecturer; I walked up to him one day and told him I will like to be an actress and asked him how to go about it. He now explained to me that there is something called audition and he gave me a note to Zeb Ejiro and I went to Zeb Ejiro's office.
Then, they wanted to start 'Candle Light', so he invited me for the audition. You know in those days when you go for auditions, you'll see the whole Lagos there. I met some other people there and that was how it all started and the rest is history today.
Which was your very first movie?
My very first movie was 'To love and to cherish'.
Was it a lead role you played?
It was a lead role and in that movie I was Keppy Ekpeyong's wife. You may probably not know I was the one. He used to beat me and all that and I took him to court.
Aren't you lucky, getting a lead role the first time?
Yes I was and the film was directed by Mathias Obidikwe. It was produced by Keppy and Mathias Obidikwe. It was a lovely story.
What was the experience like acting for the first time alongside professionals?
It was nice and the movie was shown in the cinema in Benin. And where I knew I actually did well was seeing a lady crying at the cinema.
What was the format of the film was it on 33mm?
No it was on VHS. I don't know if it is on DVD now, somebody told me about it but I am not sure.
What is your perception on the issue of sexual harassment in Nollywood?
Let me just tell you how I started. When I go for any audition, I'm always picked. I was always given the lead role script to read and at the end of the day, they will bring in a celebrity, Sandra Achums of those days.
There was a day they brought somebody and I refused and the producer begged me that I have only one scene and that he 'll let me play the lead role in the part two of the film. I thought they were deceiving me and I said, 'I have been coming for this audition everyday, I have been reading scripts and at the end of the day, you'll be telling me I will be lead in part two'. I walked away after that.
My colleagues then would tell me 'Oby, you never do one, you come dey select' but that is just me. So this thing about sexual harassment I believe, happens to people that are desperate. At times they say it's the producers and directors that chase these girls but the girls actually chase the producers and directors.
As per sexual harassment, I don't think there is anything like that. And if there is something like that, it's probably the girls that gave way to that because it is how you present yourself that they will take you. I did not really go through it because most of the times, I go for auditions and sometime I get something good.
What good thing will you say acting has done to you?
It has done several good things to me. It has opened doors for me.
You have played several roles in movies, how would you describe Oby Edozien?
The real Oby is humble, romantic, God fearing and very blunt.
How do you take care of this gorgeous body?
I diet, but right now I think I have added some weight now. So I have been starving myself.
How do you handle advances from male fans because I know they must be coming in their droves?
In the past I used to be rude to them on phone when they disturb me, but now I'm unusually nice and good to them until they get tired..
Who is the lucky man in your life at the moment?
I don't know because Jesus is my man now.
Jesus is your man...?
Yes. Jesus is my man. My all in all, my beginning and my end.
So this special man of yours, does he watch your movies?
Does God? Ah! God sees everybody now, what are you saying?
Stop being cynical...
I say God sees everybody. Leave dis man matter. On my wedding day, everybody will see him; I will introduce my husband to everybody.
For a hundred million dollars, would you play nude?
Not for the whole money on earth, I will never play nude.
Why?
I can't because I'm an African, an Ibo. I don't want my father to turn in his grave.