Joke, Rita, Kate, Ini's giant strides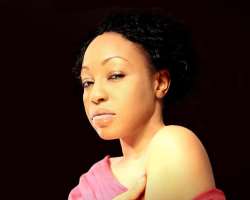 They are three women in similar profession but with different passions outside the industry. Rita Dominic, Kate Henshaw-Nuttal and Ini Edo are three actresses finding their rhythms and making giant strides outside the arena of blitzkrieg!
For Rita, who found the Audrey Silva Company alongside her manager, Mildred Okwo, it is time to give more than a casual look to business outside Showbiz and further establish her brand within and without the industry. Rita Dominic would be attending Nollywood Night at the World Economic Forum on Africa in Cape Town, South Africa, from May 4 to 6.
The event would attract quality audience of over 700 captains of industry, technocrats, investors and public officials. It will also be an occasion to network and discuss agenda for the positive growth and development of Africa. Oando Plc would sponsor the event.
The forum will present Rita the opportunity to network, represent Nollywood and project her company, Audrey Silva Company (TASC). According to her, she is making the incursions to attract quality investors. "We have to go out there and engage serious investors. Making good movies does not come cheap, but the reward can be extremely profitable". Biola Alabi of Mnet would be moderating the event.
Desmond Elliot, Jeta Amata and El Dee will also be attending.
For Kate Henshaw-Nuttal and Joke Silva, the giant stride is in the area of social crusade. They were recently appointed ambassadors of the first ever Nigerian Women Political Trust Fund (NWPTF), which is an initiative of the Federal Government through the Ministry of Women Affairs and Social Development. The N100 million, which was launched in Abuja in March, also has business moguls, Aliko Dangote, Tony Elumelu and former Minister of Finance, Mrs. Okonjo-Iweala, and Liberian President, Johnson-Sirleaf.
For Kate, she is not new to social crusading. It would be recalled that she had been part of Project Alerts, an organization that caters for abused women and she had been on the forefront in canvassing for the needs of abused women.
Aside being UN Habitat Youth Envoy, Ini Edo is taking up her new calling by drawing massive attention to the slummy areas of Lagos. In the company of her husband, Philip Ehiagwina, family, friends and publicist, Ini paid a visit recently to LOTS Charity Foundation, a non-governmental organization at Dustbin Estate, which has been catering for children between the ages of five and 15 years in the area.
Her visit to LOTS coincided with her birthday, hence she presented a lot of gift packs, T-shirts, food and other items to the community leaders. But, according to her publicist, Platform PR, the essence of the visit is not just birthday. "Ini was appointed alongside two others (one Nollywood actor and one Bollywood actor) as ambassadors of the United Nations and her responsibilities,is to promote socially and environmentally sustainable towns and cities with the goal of providing adequate shelter for all in Nigeria and Africa as a whole.
"I can't believe what I am seeing, I find it hard to believe this kind of place exists in Nigeria. My perception of life has definitely changed," she told media men on site. To the children's delight, Ini invited them to join her in cutting her birthday cake and they obliged. The children of Dustbin Estate as a form of appreciation for Ini's visit presented the sultry actress with a handmade card, which had all their names written on it.