Buhari, IBB, Atiku, Others under security surveillance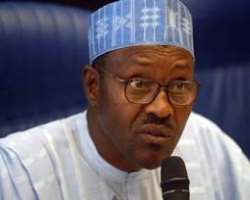 Former military dictator and Congress for Progressive Change (CPC) Presidential candidates General Muhammadu Buhari and other Northern Political Leaders are said to have been placed under security surveillance over utterances credited to them following the outcome of the just concluded Presidential polls that gave victory to Southern minority candidate of the ruling People's Democratic Party (PDP), Goodluck Jonathan.
Other Northern Political Leaders under security surveillance includes former dictator and military president General Ibrahim Badamosi Babangida, Former Vice President Atiku Abubakar and Adamu ciroma and some others.
advertisement
Violent protests broke out across Nigeria's Muslim northern region following an overwhelming election victory by incumbent President Goodluck Jonathan killing several southerners among them members of the National Youth Service Corp, NYSC.
The national election commission had announced that Jonathan was the winner, saying he had an unassailable lead and had fulfilled the mandatory requirement of 25 percent of the vote in at least two-thirds of the country's 36 states.
Jonathan, leader of the People's Democratic Party, garnered more than 20 million votes, having swept all but one of the 17 southern states, with an impressive showing in several states in the predominantly Muslim north of the country.
His nearest rival, retired Major-General Muhammadu Buhari, trailed by about 8 million votes.
Buhari, the presidential flag bearer of the CPC, had directed his supporters to 'lynch whoever tried to rig this election.'
However, sources told pointblanknews.com that the politicians have been attached with specific detachment of joint security operatives to monitor, analyze and watch their movements, conversations, relationships both within and outside political association and other influences.
Top security sources in Abuja on condition of anonymity yesterday said Buhari and some Northern Political Leaders Forum have been making utterances on post-election violence in some parts of North since the announcement of the Presidential election result which security agencies said such utterances could be capable of undermining the corporate peace and unity of the nation.
 
"We don't expect utterances from elder statesmen which are capable of inciting civil unrest as well as causing disaffection that have grave consequences. There is already fragile peace everywhere. And as elder statesmen, ought to seek for ways of amending wounds. We have laws and order in the country and if there is anything that is not done well, the laws are there to put it in proper perspective. Let remember that some of these elder statesmen have at one time or the other have opportunity to lead in the country either legitimately or not. So we appeal to them to instead be good examples", the source stated.
It said Buhari and some members of NPLF who have been speaking through their spokesmen since the outbreak of violence after the elections, indicates that those spokesmen were really representing their minds which security agents viewed with great concern.
While assuring that the nation's security is much ready to rise to the occasion in keeping the peace and unity of its fatherland, the source called on religious leaders to continue to preach peace, reconciliation forgiveness rather than taking sides on political issues.