Yoruba Gospel Music- Am Not A Born Again- Lanre Teriba Atorise.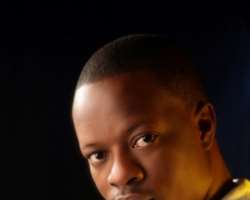 Lanre Teriba is a leading gospel singer in Nigeria music industry who has being on top of his game since his inception into the world of entertainment.
His debut album, titled ATORISE, created a pace for him and made him a prominent face and actor in Yoruba gospel music.
Despite his huge success recorded in career, controversies remain the major factor rocking his image.
It was once reported that the sensational gospel singer derailed from being a gospel artiste due to his close relationship with other circular artistes. Another controversy rocking his career was the allegation of illicit sexual intercourse which rumour had it that Atorise crooner has bee sleeping around with single ladies and made them a sudden and premature mothers.
Source has it that the withdrawal of his evangelist title is as a result of immoral act displayed by the eloquent singer.
Sometime ago, apopular video Cd was released that contain a self-confesssion of a lady who claimed to be the source behind popularity acceptance of Lanre Teriba by music fans. The lady that was described as a witch confessed that lanre teriba exchaned his mother for fame and fortune as to enhance his celebrity status.
With all these controversies, the sensational singer Lanre Teriba, continuing extending his tentacles above his contemporaries. His albums are fast selling and still winning awards nationwide.
The flawless singer debunked all these rumours and described them as a price to be paid stardom. He made this known while attending to questions on popular television programme called OLOTU.
in his response, all they said about me are false and scandal is usually attached with famous personalities.
The presenter of programme, Dapo Oshin, asked lanre teriba that is it because much are expected of you as a gospel singer and a born again christian? Teriba responded that he is not a born again christian. I am not a born again christian because much are expected from being born again.
He further explained that he has always conscious of what he does. I have taken my measure to shun whatever Holy Spirity dislike and the best of my efforts, i am doing what God like at my capacity, so am nit a born again Christian because there are more ti . The singer concluded.
Lanre Teriba made it known that he has never indulged in any extra marital affairs because he is duly married with kids.