Juju Music is popular than Hip Hop— Queen Ayo Balogun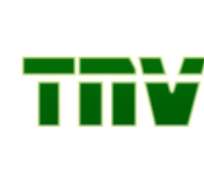 WALKING into the studio on a sunny afternoon, what strikes you first is the beauty and sophistication of the equipments in the studio; the mixer is out of the world, the microphones and speakers represent a standard of quality that the music produced there is all about. But then, it is the poise of Queen Ayotunde Balogun that would attract you the most. Clad in a black top and smart knee length trouser, she appeared at home and relaxed but notwithstanding her cool posture, she just came out of a long session working on her latest album.
At first glance, Queen Ayo Balogun as she is popularly known paints you the picture of a successful business woman who loves her job. It was lunch break and she was chilling with a plate of rice smiling the many studio hands and joked with them freely.
If you get deceived by her stylish low cut which appears fitting on her, you would turn around in surprise when she opens her mouth and sings a note; you would not need any information that the fair lady has strong connection with music.
To lovers of Juju Music, the name rings an instant bell as she is known as the Queen of Juju Music in Nigeria and to confirm her supremacy in a genre of music where the likes of King Sunny Ade, Sir Shina Peters, Evang. Ebenezer Obey and a whole lot of people have left a mark in the sands of time where Juju Music is concerned, you will be shocked to know that Queen Ayo Balogun is not trading in a business perceived as been dominated by the men folk, she is the president of the Juju Musicians Association of Nigeria presently and that is not a joke.
With a fair skin, attractive eyes and a voice that would be best described as leaving a lasting impression on her audience; the question that would suddenly spring up in your mind is why such a lady chose Juju Music of all genres of music.
"I ventured into music because it was something I really loved doing and it runs in the family; I started from the choir and also my mother was also a chorister. People ask me why I chose Juju music as a lady. Well I did because I love challenges. Juju music is very challenging. When I was a small child, I loved dancing to Juju music that my father played then at home; I listened to so much Juju music even though I loved disco and all that. While growing up, I started meeting some Juju musicians, people like King Sunny Ade, Evang Obey Commander and Michael Ajao who I am a very regular and good fan. I loved the music and decided to go into it since I loved it then and 15 years after I am here," she informs with a smile.
With such an experience with spans over a decade in type of music of which men are the Lords, the Queen of Juju Music revealed that her entrance into Juju Music was by chance.
"I went to a friend's father's burial ceremony and it happened that the musician billed to perform on that day was absent so my friend urged me, knowing that I loved Juju music to hold forth while the artiste to perform on that day showed up. I agreed after so much persuasion and took the microphone and performed that day. To my surprise, people loved my delivery and started spraying money on me. Before I know what was happening, some of the guests that came for the ceremony started asking me for my number in order to contact me for other functions. Funny enough, I did not have a business card so I had to write my phone number on pieces of paper and give to them. From that day onwards, requests that I come and perform at functions started pouring in. I knew at a stage that I choose Juju Music as a profession and I want to let you know that I don't have any regrets whatsoever," she said.
From a chance occurrence as a stand-in artiste, the requests for her performance reached a stage that she had to take the business serious and today, Ayo Balogun has to her credit more than six albums which has sold thousands of copies, won her laurels which included her being crowned the Queen of Juju Music by City People Magazine, an honour which was later celebrated by other Juju Musicians to mark the feat.
"The City People Magazine chose and crowned me the Queen of Juju Music but my colleagues in the industry felt that such honour was not to be mentioned alone and staged a grand reception for me to mark my achievement, in fact I will say that It was re-pronounced by them and that was such an honour for me to be so celebrated," she said going retrospect.
Knowing the kind of competition that exists in the music industry especially in a genre dominated by men, one would not deny the fact that for a lady to venturing into such a business, there must lie challenges and hurdles as well as politics in the game but Queen Ayo mentioned that the greatest challenge which later became her driving force was her not being taken seriously when she came into the industry.
"When I started many people did not take me serious; they saw me as one of those artistes that will fade in the course of time but I am such a person that loves challenges and I stayed in there and gave my best. It was when they saw that I was really determined to sail in whatever tide one sees his or herself in the industry that they took me serious and up till now, I enjoy a very cordial relationship with all my colleagues. I am happy that I remained and achieved this because so may female Juju musicians have sprang up in the industry and that is very encouraging," she said.
With the sudden surge with which Hip Hop music has taken over the music scene in the country, a development that has paid off in the sense that Nigerian artistes are now ranked at par with their international counterparts which has seen some of them winning international laurels and awards, Juju music seems to loosing some of those popularity it was held during the period the likes of King Sunny Ade, Evan. Ebenezer Obey, Sir Shina Peters and so on were held at every nook and cranny of the country. But to the Queen of Juju music, Juju music is very much popular than Hip Hop.
"Juju music is not loosing it's appeal instead I will say it has consolidated in terms of appreciation and popularity. Go around Lagos during the weekend and tell me the music you see people dancing to. Hip Hop may be having it's day now because Juju artistes were busy making money that the issue of promoting Juju music was left out somehow but I want to let you know that Juju music will soon take it's rightful position in the Nigerian music scene and no other genre of music can over throw it again," she replied confidently.
For many who may be literary looking at Juju music artistes as people who are supposed to be versed in tradition, Queen Ayo advised not to look at the musicians from that perspective.
"Juju music and Juju artistes are not to be seen as those who are involved in diabolical practices. The name Juju comes from a traditional Yoruba instrument like the tambourine and it means throw it; in those days when people are dancing to the rhythm, people with the instrument are encouraged to throw the instrument to produce more music. That is how it came to be known as Juju music. There is no Juju artiste that is involved in Juju," she educated.
One of the many problems affecting the development of the music industry in Nigeria which many musicians and government agencies have tried in many ways to check is the activities of pirates who reap where they never sowed but Queen Ayo reveals that piracy is striving in the industry because some of the artistes contribute to the malpractice.
"Some artistes now use the activities of Pirates as a form of measuring the success of a good song; they feel that if your song is not pirated then you are not there but that is very wrong. I believe that the government is trying so hard to tackle this problem and plead with them to do more to stop this evil practice."
Being the president of the Juju Musicians of Nigeria is no doubt a tough position to hold considering the legendary personalities that has held the office but Queen Ayo says that her colleagues make her feel so secured and willing to serve them more.
"To be sincere with you, I give credit to all my colleagues for making the office very smooth for me, in fact I will say that they all want to help me and that cooperation makes me focused, dedicated and willing to serve them better," she said.