Global Leaders Appointed Advisory Board Member of the Tony Elumelu Foundation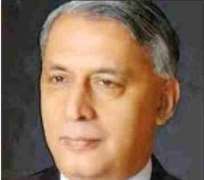 The Tony Elumelu Foundation (TEF) has announced
The appointment of former prime ministers, CEOs, investment bankers
and philanthropists, from around the world in to its advisory board.
The cross-section of distinguished global leaders, who represent the
pinnacle of success in the public, private and non-profit sectors,
will convene at Heirs Place, Lagos, Nigeria this month to formulate
the strategy and guide the growth and development of The Tony Elumelu
Foundation, a catalytic philanthropy that is emerging as an African
leader in impact investing.
 
Because of the Foundation's status as a pioneering African
philanthropic institution, this inaugural meeting of the Foundation's
advisory board is expected to have broad implications for the future
of philanthropy and development in Africa because the board will hash
out a set of bold recommendations likely to change how development
takes place across the continent.
 
 
The Foundation also announced the appointment of a Founding Patron,
Michael Porter, a world-renowned strategist and professor at Harvard
University.
 
The Foundation's Advisory Board consists of the following members:
 
 
·            Runa Alam, Chief Executive Officer of Development Partners
International and Non-Executive Board member of United Bank for Africa
(UBA), who has a quarter-century of investment banking, emerging
market management and private equity experience.
 
  ahme      
    H.E. Shaukat Aziz, the Prime Minister of Pakistan from 2004
to 2007, who was named 'Prime Minister of the Year' by the prestigious
Euromoney and Bankers magazine. He was former Executive Vice Chairman
of Citigroup.
 
 
 
·        
 
 
 
 
 
 
 
    Teresa Clark, Founder and CEO of Africa.com, who formerly
served as a Managing Director in the investment banking division of
Goldman Sachs & Co.
 
 
 
 
·        
 
 
 
 
 
 
    Dr. Luisa Dias Diogo, who served as Prime Minister of
Mozambique from 2004 to 2010 and who played a key role in transforming
the economy of that country.
 
 
·            Stewart J. Paperin, Executive Vice President of the Open
Society Foundations and President of the Soros Economic Development
Fund, one of the world's largest and most innovative social investment
funds.
 
 
·            Henrik Skovby, founding Global Managing Partner of Dalberg,
a renowned strategy consulting firm, with offices on five continents,
that is primarily focused on economic development.
 
 
'This gathering is an important step for Africa and for the Foundation
because of the caliber of people on the board will be using a new lens
to gauge the potential for African economic development. By helping
the Foundation establish new paradigms for giving, board members are
acting as the architects of a new era.     They view this continent
holistically, not as an assemblage of disparate regions - a viewpoint
that informs our mission as a Pan-African organization' said Tony O.
Elumelu, Founder TEF.
 
 
Philanthropists globally are keeping tabs on moves by the Foundation
because it has emerged as the African champion of impact investing, an
approach that, unlike traditional grant-making, uses for-profit
methods to solve intractable social and environmental problems.
 
 
Board recommendations could set the stage for a new, and much more
active chapter in investing across Africa, one that would essentially
blur lines traditionally separating charitable giving from private
investing. Foundation successes could touch off a slew of major
investments in African infrastructure by others.
 
 
The Tony Elumelu Foundation was officially launched in October. As a
21st century catalytic philanthropy, it is committed to driving
Africa's economic growth from within by proving that the African
private sector can generate economic development. Mr. Elumelu said the
Foundation seeks to use African capital and leadership to create a
pipeline of entrepreneurs, support imaginative business leaders whose
ideas can create jobs, foster regional partnerships and bring
life-altering financial services to a wide range of consumers across
the continent.
 
 
The Advisory Board meeting comes a few months after the appointment of
the Foundation's Chief Executive, Dr. Wiebe Boer, former Associate
Director of the Rockefeller Foundation. 'I am excited and grateful
about the willingness of each member of this exceptionally
distinguished group to join the Board and help us chart a new course
for African philanthropy,' Dr. Boer said. 'Their willingness is a
reflection of capacity to operate in the global arena.'
 
 
Dr. Boer described the Foundation as unique on the continent. What
sets the Foundation apart, he said, is that several of the major
players in the philanthropic space are internationally funded, and
they involve very few indigenous African funders.     The Tony Elumelu
Foundation, however, is African-based and uses African capital to
drive transformations that reach across international borders.
 
 
 
In addition, unlike most philanthropies, the Foundation sees grants as
a last resort and believes impact investing is a much more sustainable
means of capitalization because of the entrepreneurial rigour that
comes with requiring a financial return.     Proceeds from an eventual
exit from the investment on the part of the Foundation will be put
back into the endowment of the Foundation for additional impact
investments and other Foundation activities.
 
 
 
The Foundation has emerged as the African champion of impact
investing, an approach that, unlike grant-making, uses for-profit
methods to solve intractable social and environmental problems. The
Foundation's first impact investment deal was signed earlier this
month with Mtanga Farms Limited of Tanzania.     The deal will touch the
everyday lives of hundreds of thousands of low income people in rural
Tanzania, improving farmers' access to inputs and technology, creating
infrastructure for farmers to bring their products to markets and
contributing to the development of the Southern Tanzanian Highlands,
one of the most promising untapped areas of agriculture production in
East Africa.
 
 
 
The deal was made jointly by two partner institutions: The Tony
Elumelu Foundation and Heirs Holdings, an African investment company
with a long term investment horizon. Both the Foundation and Heirs
Holdings are headed by Mr. Elumelu, who is the former CEO of United
Bank for Africa, one of Africa's leading financial services
institutions. The bank, the Foundation and Heirs Holdings are all
based in Nigeria, where some of the continent's most innovative
financial deals have been consummated in the last decade. More and
more African banks have begun to reach across the continent,
challenging and competing with global banking powers.