FATF SCORES NIGERIA LOW ON ANTI-MONEY LAUNDERING, CRUSADE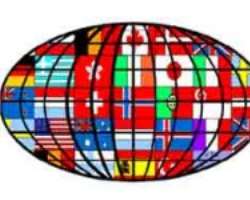 THE Financial Action Task Force (FATF) has expressed dissatisfaction on Nigeria's handling of its Anti Money Laundering (AML) policies. It therefore classified the country, among others, as a high risk to the world's financial system.
FAtf is an inter-governmental body founded in 1989 by the G-7,   to develop policies aimed at combating money laundering and terrorist financing.
The FATF  position on Nigeria's anti-money laundering campaign was contained in its recent publication where it said Nigeria and other 30 countries of the world were posing risk , because of the way they have been handling issues relating to money laundering.
Although Nigeria has put in place a high-level political commitment to work with the FATF and to address its strategic Anti Money Laundering and combating financing of Terrorism (IFT) deficiencies, the FATF is not yet satisfied that Nigeria has made sufficient progress in the implementation  of  its action plan and that certain deficiencies remain.
Meanwhile, Nigeria has passed AML and CFT legislation that the FATF has not yet examined before its recent action.
With he legislation, Nigeria, is expected to address its deficiencies by among other things, adequately criminalising money laundering and terrorist financing.
The FATF recommended that Nigeria should implement adequate procedures to identify and freeze terrorist assets.
It also recommend that the cuontry should enact and enforce relevant laws or regulations to address deficiencies in customer due diligence, requirements, besides applying it to all financial institutions.
The body also urged Nigeria to demonstrate that anti-money laundring supervision was being undertaken effectively within her finabcial sector.
The FATF therefore asked Nigeria to address its remaining deficiencies and continue the implementation process  of its action plan.
The FATF publication was in response to the G-20 leaders' call for the FATF to reinvigorate its process for assessing countries' compliance with international Anti Money Laundering standards and to publicly identify high risk jurisdictions.
Last year, the G-20 leaders called on FATF to issue regular updates on jurisdiction with strategic deficiencies.
The publication highlighted jurisdictions with strategic Anti Money Laundering deficiencies, for which each jurisdiction has provided a high level political commitment to address.
FATF explained its specific concerns regarding each of the jurisdiction and noted that it would continue to monitor the implementation of each jurisdiction's action plan to address the deficiencies.
On an on going basis, FATF will continue to update information on these and other jurisdictions that pose a risk to the international financial system.