I Am Neither Stingy Nor Snobbish - Ayefele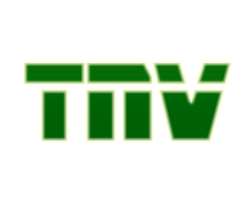 Ace gospel crooner, Yinka Ayefele, breezed into the country last week after his three-month tour of the United States of America.During his stay in the State, it was rumoured that he was arrested and detained in the Western guardroom for drug trafficking.
It was also rumoured that his tour of the US suffered a terrible blow when policemen stormed his gig and dispersed the people that came for the show with tear gas.
But the Tungba gospel creator, who arrived in the country penultimate Thursday to the relief of his fans told Weekend Ride in Ibadan, recently, that none of the rumours that went round was true except the one that the police distrupted his show, adding that this too was, however, exaggerated.
"I want to say clearly that throughout my stay in the US, I never had any problem with any law enforcement agent as it was rumoured. "It is true that policemen disrupted one of my shows. It was even my first show in Atlanta on July 8. What really happened was that the organisers of the show probably underrated who Yinka Ayefele is. I think he underrated my popularity by hiring just a one-thousand capacity hall."
He said that those who stormed the venue were thrice the number of those who had bought the tickets online. "And by the time those who had bought the tickets came, there was a very long queue at the gate and security men were sending them back because the hall was already filled to the brim," he said.
According to him, he was already in the hall entertaining his fans when he heard about the commotion which was taking place outside. In the course of this, a particular White lady was said to have insisted that she wanted to see Ayefele at all costs, and all attempts to make her understand that the hall was filled up did not work.
In the ensuing commotion, she collapsed and fainted, and this prompted the organisers to call an ambulance. "Before we knew what was happening, the police were everywhere and they insisted on knowing the artiste that was pulling such a crowd.
"That was when they knew that the crowd was more than the capacity of the hall and they ordered that the show be stopped. They used tear gas to disperse the crowd. "Throughout my three-month stay over there, I was neither arrested nor detained. All that people were saying about me was a ruse. In fact, I was treated like a king."
Ayefele, who had about 36 shows in 28 states in the US, said he went for a real concert and not naming or marriage ceremony as it was rumoured in some quarters. "Though, I was shocked when I heard about those negative stories, I see it as one of those things, because I believe if I can travel for so long like that and nothing was said about Yinka Ayefele, that may not be good for me at the same time.
"Many people are not close to Ayefele but some of them go about saying that I'm stingy and snobbish whereas there is nobody who has ever come to me that I did not receive warmly and help in my own little way. At the end of my videos, I always write my hotline numbers through which anybody can get me anytime. I'm open to everybody. So, I wouldn't know how they got the idea that I'm stingy and snobbish."
He frowned at the way journalists in Nigeria portray Nigerian artistes, saying they (Nigerian Press) should find ways of encouraging artistes rather than writing stories that would damage their image.
"You are the people that are making us, because without you, we are nothing. So, you don't need to spoil what you've made. If there is any scandal heard about artistes, journalists should do their investigations thoroughly before gong to press. We are for you and you are for us. Please be cautious about your pen. Remember that any damage done by the pen cannot be rectified easily. The pen, they say, is mightier than the sword," Ayefele admonished.