I Made Eighty Per cent Of Nollywood Foremost Stars ........ Zeb Ejiro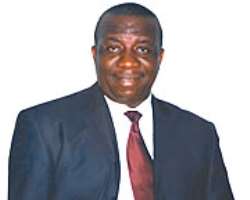 EjiroZeb Ejiro is a name to be reckoned with in the Nigerian movie industry. Nollywood, as of today, cannot be mentioned without calling his name. A numerous award-winning film-maker, the Sheikh, as he is popularly known in the industry, in this interview with Sandra-Izuu Okafor, speaks about his works and the challenges and how the third largest movie industry can be improved upon.
You are about the biggest name in the movie industry, when did you start making movies?
I started making movies in 1993 and that is Nneka, the Pretty Serpent but before then, I was doing television soap operas. I have done the longest TV soap opera titled Ripples that ran for five years from 1988 to 1993.
I have done the most glamorous soap opera, as well, titled Fortunes which I later renamed Mega Fortunes with two of my friends, Charles Owoyemi and Ralph Nwadike. I have done more soap operas in Nigeria than any other producer. I did Candle Light on AIT satellite and another soap opera, Sweet and Sour.
Mention your most successful movie?
Talking about success, I look at it from three different angles: success in terms of commercial success, technical success and thematic success. For commercial success, Domitilla stands out; for technical success, Sakobi stands out and for thematic success, Intimate Strangers stands out.
What changes would you say have happened since the industry began and the challenges it is facing?
Not much has changed because I think the industry is going through its own problems, which are always associated with mediocrity. The productions are always sub-standard but I believe that once professionalism is brought into the picture, things will change for the better and that is exactly what we are trying to do in the industry, today. Finance is another major problem the movie industry is facing because a lot of multi-nationals, who would have come to finance huge projects, do not still believe in the industry because of mediocrity, but by the time we take our production to the next level, all these problems will be a thing of the past.
Many film-makers have clamoured for the use of HD (high definition) cameras to shoot movies, do we see that happening soon?
Already, we are using HD camera in my office as I speak to you. My soap opera Close To You was shot on the HD. My comedy series titled Adults Only was shot on HD; one of my latest movies Sakobi Returns, the sequel of Sakobi, The Snake Girl, was also shot on the HD. A lot of people out there in the industry are shooting on the HD; so it's here already. All we need to do is to be perfect in it by studying its components so that we can get better pictures.
How would you react to the over-flogging of movie story lines?
This also has to do with mediocrity. Most of the script-writers, today, are not trained. Going to the university to pick a degree in English Language or Mass Communication or Theatre Arts does not mean you are a script-writer. So, even when you have picked up a degree, you have to go to a school and be trained to be a script-writer because it has its own rudiments. Most of the scripts you have today, are written by people who are not trained; that is why we have an association called the Writers Guild of Nigeria.
Why is there no general body for all movie practitioners of different movie genres in Nigeria?
We have associations but they are not very effective because they are not even looking deep into the problems of the industry and able to solve these problems. Until that is done, the industry will remain the same. Now, bringing all the producers under one umbrella will be quite tough. ANTP, for-example, they do the Yoruba movies; they have their own president and whatever they do, they do on their own. So it will be difficult to bring them into the same association with movie producers whose major concentration is doing English movies.
Bringing them together is not the issue; the issue is that of having an understanding whereby all of them will operate under the same law and the only way that such can work is through MOPICON, which is the agency that governs the industry and we are just waiting for that to be signed into law. When MOPICON starts to operate, it will set guidelines, rules and regulations; so it will not matter what association you belong; all you need do is abide by the rules and regulations of MOPICON.
Nollywood is said to be the third largest in the world, is it true and in what aspect?
The matter is very debatable and it's a huge debate all over the world. Yes, it's the third largest in the world in terms of the quantity of movies that we make but when it comes to what comes into our pocket at the end of the day, you cannot call it the third largest. Quality goes with the money you make, so when you talk about quality and money, truly, it is not the third in the world. But when you talk about the quantity and the noise we make, yes it is the third. So, when we talk about the financial capabilities, power and all that, I think we still have a lot to do.
Is there any relevant contribution that most Nigerian Film Festivals do to improve or take Nollywood to the next level?
Yes, because no matter how we look at these festivals, there is always a positive side to what they are doing presently. There are three major film festivals: we have in this country, the AIFF (Abuja International Film Festival) BOBTV (Best of the Best TV), and the ZUMA Film Festival and I think they are doing a great job though, they still have a lot of work to do, like trying to be able to market the festivals properly so that foreigners can participate and give these festivals some international picture.
How would you describe the future of Nollywood?
Bright, in the sense that we have not even touched the surface of this industry and all we ask the Nigerian government to do is to put together an enabling environment, for the practitioners to practice then the sky can never be the limit. The government should also enact enabling Laws on copyright, infringement and piracy that will guide, guard and improve the movie industry; and not just making these laws but making them very, very effective so that when people go contrary to the rules and regulations of the enabling laws, they will have to be prosecuted.
You are the initiator and creator of the Nollywood Business Forum, what is it all about?
The forum particularly is to look into the business aspect of the movie industry; because over the years we have spent 90% of our time working on the creative part of the show; we have not looked at the business aspect. It is also for human capacity and we have four events that we are going to hold yearly namely the NAAS event which is the Crystal award. We are doing that to be able to propagate our culture, our way of life, our dress code and food. It is also a way to raise standard because you have to be able to make good movies for you to be able to qualify. If you raise standards, sponsors will come, more investors will come because the market will be wide and free.
The next event is the Nollywood Film Fair which is about bringing solely most of the companies abroad, e.g. Kodak that produces the equipment we use to hold a workshop whereby our Producer/Directors and cameramen are trained on the latesywood Business roundtable. This event is where we are going to bring financiers, banks and multi-national organization to sit one on one with movie makers to discuss on how they can key into the scheme or key into other business areas to be able to propagate and make their business grow.
Lastly we are going to have the Nollywood Business Writers workplace where we are going to train writers on how to write good scripts. Finally most of our actors and actresses are not trained and also lack packaging. So there's need for them to be packaged properly; they need to have managers; they do not need to go and negotiate deals themselves. We have the need to have agencies, production houses whose sole responsibility is to looks for jobs for stars and get them signed on.
These are all the things Nollywood Business Forum will be doing from time to time to develop the industry and truly make it the third biggest in the world.
Where do you get you inspirations from?
Many things inspire me, namely my environment. I look at my environment and I see so many things to say, so many comments and contributions to make but I do not know if I'll be able to make all of them in my life time; but I pick the pressing ones at a given time and make them. If you watch my movies, my story lines are so topical in the sense that I look at what is happening around me from time to time and I make my story. I also get my inspiration from the great man up there (God). Finally I have a lovely wife that makes things happen for me because each time I look at her face, a story comes out.
How did the name 'Sheikh of Nollywood' come about?
Actually it was the FAME magazine that wrote a story on me and named me the sheikh of the movie industry; because when most of the actors and actresses are being interviewed, they say thanks to Zeb Ejiro, he gave us our first break. I think it's a way of showing appreciation because I have to tell you the truth, 80% of the biggest stars in the industry today passed through me from Omotola Jalade Ekeinde, Saint Obi, Genevieve just to name a few.