'Why police stopped my show in the US with tear gas'...........Yinka Ayefele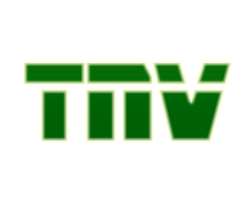 Many tales trailed gospel artiste, Yinka Ayefele's recent three-month tour of the United States of America. But the most recurrent of the tales was the one that he was arrested and detained in 'God's own country' for drug trafficking. The Tungba gospel creator was also rumoured to have travelled with a number of women with whom he planned to have orgies. Besides, his playing tour of the US was rumoured to have suffered a terrible blow when policemen stormed his gig and dispersed everyone with tear gas.
But the gospel artiste, who breezed into the country last week to the relief of many of his admirers told Spectacles in Ibadan early in the week that of all the rumours that made the rounds, only the one that the police disrupted his show was correct. He, however, added that this too was exaggerated.
He said, "I must tell you that throughout my stay over there, I never had any problem with any law enforcement agent. It is true that policemen disrupted one of my shows. In fact, that was my first show in Atlanta on July 8. What happened was that the organisers of the show probably underrated my popularity by hiring just a thousand capacity hall.
"After selling the tickets for the show online, those who stormed the venue were far more than those who had bought tickets. In America, people don't normally come for show until very late in the night. So, those who had bought tickets believed that they could come in at any time. By the time they came, there was a very long queue at the gate and doormen were turning them back because the hall was already filled up.
"Meanwhile, I was already in the hall entertaining my fans. When the commotion was getting pronounced, I decided to see what was going on. Apart from the crowd, a particular white lady was said to have insisted that she wanted to see Yinka Ayefele at all cost and all attempts to make her understand that the place was filled up did not work.
"In the process, she fainted and the organisers had to call an ambulance. You know in America, once you call an ambulance, about six, seven police vehicles will be on its trail. Before we knew what was happening, the police were everywhere and they insisted on knowing the guy that was pulling such a crowd. That was when they discovered that the crowd was triple the capacity of the hall, so they ordered that the show be stopped. They used tear gas to disperse the crowd. It was disturbing though, being the first show. But I am happy to tell you that that was only one out of the 36 shows I held in 28 states in the US, to the glory of God."
Ayefele said the fans demonstrated understanding by agreeing to use their tickets at a redemption show organised later, but those who demanded refunds were paid.
The gospel artiste said he was shocked that he could have been linked with drug trafficking. "I am not saying that I have everything I want in life, but I thank God that I appreciate what He has done for me. And at the risk of sounding immodest, I think I am comfortable. At this stage in my life and with all that God has done for me, if I am looking for something else, I must be very ungrateful to God.
"I have never set my eyes on cocaine. I don't even know what it looks like except that I read in the papers that it is whitish and powdery. I don't pray to see it either. Why should I indulge in such a trade when I have my music with thousands of fans scattered all over the place? I was surprised to hear stories that Yinka Ayefele was caught and jailed for drug trafficking.
"To be caught with drugs in the United States is no joke. How could I be here if I had been caught with drugs? I am not saying that stories should not be written about Yinka Ayefele, but I think it is only appropriate to clarify facts before publishing things like that about celebrities and artistes.
"I went to the US with 11 members of my band and I am happy to inform you that all of us came back last week with nobody defecting. We got to the State of Georgia and were received at the airport in Atlanta by a lot of fans residing in the US. I must tell you that I was overwhelmed by the kind of treatment I got at the airport. I was driven in a limousine and, for the first time, I was treated like a king.
"We toured 28 states and, to the glory of God, Ayefele was honoured with series of awards. I was presented with the key to the state of Boston by the Mayor, which makes me an honorary citizen of the state. So, also in Georgia and Florida. One of my band boys, Ropo Alonge, the one that makes noise (ajasa) was presented with a car key by a fan of Ayefele in Florida.
"In Washington DC, I had the opportunity to visit the White House with my band boys. Unfortunately, the president was not around. I would have loved to meet with President Bush. It was a lot of fun."
Ayefele also denied taking a group of women to the US.
"I must tell you that the three-month tour was packed with activities. Except Mondays that I chose to rest, the other days in the week were full of work because I had shows almost on a daily basis. Don't forget that we had to be moving from place to place to cover 28 states doing 36 shows.
"They even said I dropped a lady in Italy on my way to the US and that she had to join me for my homeward journey; it is not true. I am an evangelist. I have my name and integrity to protect. Because the moment you begin to get intimate with just one girl, you have practically opened up your flanks for scandals. I am happily married to my loving wife and I am satisfied with her."
The gospel star, who showed our correspondent 12 awards that he received in the US, said, though false, the rumours had certain merits. He reckoned that the day nothing was written about an artiste was the day he would begin to 'die', but he quickly added that too many negative stories about an artiste could be nasty.
"When I got to the US, they came with two limomousines to convey me and I was like a king. They celebrate their artistes a lot in the US. But here in Nigeria, a few elements believe in bringing down people, which is unfortunate. None of the negative stories written about me is true. I must confess that I have been blessed beyond my expectations, so why would I get involved in dirty jobs like drugs?"
He said there was nothing like a ban on the spraying of currencies during his performances. He said there was an instruction that nobody should touch any of the artistes on the stage. "But you know a typical Nigerian will still find a way of appreciating the artiste. I was sprayed dollars, I must confess.
"What happened was that before the big show started, I interacted with my fans who could not resist spraying me with dollars. Nobody barred anyone from spraying me in the United States. I was paid by my promoter, despite that, one hour or so was slated for Nigerian fans to appreciate their star and that was when they sprayed me," he said.
His shows in Nigeria often attract ladies who do crazy things to win him, he said his recent trip to the US was devoid of that because he was too busy for such frivolities.