How Nigerian Can Harness Intellectual Property, By WIPO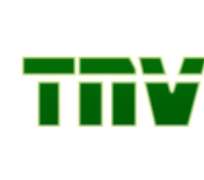 Assistant Director General of the World Intellectual Property Organisation (WIPO), Mr Geoffrey Onyeama, has advocated a structured approach in harnessing Nigeria's intellectual property assets which he said remained one of the tools for economic development.
Onyeama spoke to THISDAY in Geneva, Switzerland, the first in a series of investigative reports by the paper on Nigeria, Globalisation and the Effectiveness of the Country's Participation in Multilateral Institutions.
The top WIPO official said the country has creative sectors such as the pharmaceutical, music and film industries, research sector, cultural sector and individual inventors that remain untapped.
"In a world increasingly geared towards wealth creation through intellectual property, Nigeria has vast opportunities to diversify its economy. The level of awareness at the policy level is important", he said.
"We need to identify where we are, where we want to go and have a clear idea of what we want and our engagement at the World Intellectual Property Organisation (WIPO) should not be ad hoc, or piece meal. It should be structured. There is room for Nigeria to be active on different levels".
"There is no cohesion between different institutions that deal with these issues in Nigeria. They should be staffed with people who understand the benefits of technology to the country," he said.
Onyeama stressed the need to protect and support Small and Medium Sized Enterprises (SMEs) which could possibly make up the bulk of economic activity in the nearest future.
"Nigeria's strategy should be to increase our intellectual property assets by strengthening the necessary institutions, giving them the autonomy to operate and enacting legislation to achieve these objectives".
"The most important source of technological information known to man today is the patent system. And Nigeria needs to seize the opportunity", he stated.

He cited products such as Microsoft, Coca-cola and the Rolex trademark as an indication that the main assets in the future will be found not in "mortar and bricks" but in the "minds" of people.
"It's something that we cannot underestimate. Oil is the mainstay of our economy now. When oil finishes, what you will need to be competitive is a knowledge economy. Countries like Switzerland, Singapore and Japan have no natural resources but have built their wealth based on intellectual assets".
"That is the way we have to go. Our greatest resource is our people. We have to develop policies to enable them create and transform them into tangible economic benefits and we need to include intellectual property in our school curriculum," he stated.
The World Patent Report 2008 released by WIPO shows that Nigeria made only three patent filings, a number that is considered abysmal, given the creative sectors existent in the country.