GENEVIEVE's EX NOW PMAN PRESIDENT?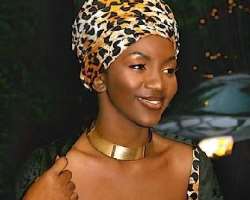 Star actress, Genevieve Nnaji's ex boyfriend, Preddy Wyse seems to be at the front burner of another controversial election of the PMAN (Performing Musician Association of Nigeria). According to information at the disposal, Preddy who is now a big time distributor of Kia Motors in Delta State scored 136 votes to trash his opponent at the election.
A graduate of music from the American Devroy School of Music, Preddy Wise Okowa returned from the United States many years ago. Before he went into many called social oblivion, Preddy was always hitting headlines because of his romance with Genevieve, who was a fast emerging star actress at that time. It was a well publicized romance at that time. It almost led to marriage but a number of factors such as family resistant against the relation especially from Preddy sisters led to the crash of the relationship. No one heard about Preddy since then until recently.