RIVERS: ACN, APGA PLOT AGAINST AMAECHI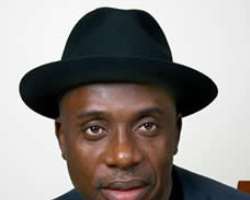 Amaechi
The battle for tenancy of Rivers State Government House may soon get tougher as two opposition parties, the Action Congress of Nigeria (ACN) and All Progressives Grand Alliance (APGA) tinker with possible coalition in next month's elections. Already, officials of the two parties have started high level talks on the planned co-operation.
Dependable sources told Daily Sun that a six-member committee with equal representation from both parties has been appointed to work out modalities for the proposed coalition. The committee is mainly to advice on the possibility of collapsing the governorship ambition of either of the two candidates to allow for a common candidate or both will run but would be guided by strategy to be worked out.
The ultimate goal, according to a source, is to produce an effective gameplan that will upset the camp of the ruling Peoples Democratic Party (PDP) generally believed to have an upper hand in the state. 'We are coming out with a strategy that will shock people at the end of the day. If it works out and it is sure to succeed, one or two of them could run but based on spelt out arrangement that will be guided by the Electoral Act,' the soource said.
Both camps are said to be hopeful of a workable arrangement that would be mutually beneficial.
The optimism derives from the fact that the two candidates, Dr. Abiye Sekibo of ACN and Sir Celestine Omehia of APGA had shared common political beliefs as senior members of the 'Ábuja Group' of Rivers State politicians loyal to Dr. Peter Odili, former Governor of the State.
Ironically, Dr. Odili was the undisputed political godfather of Governor Chibuike Amaechi until the 'k-leg' incident that eventually strained that relationship.
Also, the parties are not unmindful that the two governorship candidates are not new to Rivers politics and the electorate. 'No matter what the ruling party people say, the undisputed fact is that Abiye is popular and loved by many while Omehia was governor of the state and made impact during his short tenure,' said a source.
When contacted, the State Chairman of the ACN, Uche Okwukwu confirmed to Daily Sun that the two parties have been holding talks. 'We don't have problems with Omehia. We see Omehia as someone who believes in a Rivers State that will accommodate everybody.
'As a party, we are talking with APGA leadership so that we can have a Rivers State that will be prosperous'.
Meanwhile the ACN has intensified its campaign in the State.