Big Brother Africa To ban or not to ban?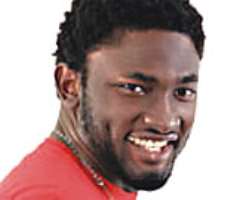 THE third in the series of the popular cable network reality show, Big Brother Africa, has begun, but not without the usual noise on the moral lessons the programme impacts on its million of viewers.
Long before BBA 3 started, several Nigerians had called for the ban of the programme on the premise that it is pornographic and demeaning, especially of African women, but recent report by MNet, right owners of the reality show, revealed that lots of Nigerians, more than those against, want to watch the programme for its entire 98 days span.
More shocking, in fact, was the rush by Nigerian legislators to meet the deadline given by MNet in deciding whether viewers wanted to watch it on pay-per-view or not. Reports even had it that a last-minute rush was made by many of them last Sunday to ensure that our leaders don't totally miss out on the third edition.
What most viewers are, however, likely to miss in this edition is the bathroom scene as event organisers have promised not only to reduce the number of cameras on participants when they are taking their bath, but have also decided that "even such scenes will only be shown very late in the night" when underaged viewers are expected to have gone to bed. Olisa Adibua, anchor man of last year's Big Brother Nigeria (BBN), is not worried that our legislators planned to stop the programme being aired this time around, but that the staying power of the programme may be tampered with to placate complainers.
"I don't see what the hoopla is all about, after all a lot of the viewers are adults who should know how to handle their young ones," he said.
Olisa is not the only one who spoke out on the controversial BBA, others did.
Excerpts:
"My views are not what a lot of people will like, but then it won't stop me from saying that I don't appreciate the way its turning out to be. BBA has already created an impression that it's only interested in promoting sex, debauchery, drunkenness, etc. In a way, what the organisers are telling us is that it is cool and ok to be loose, when in actual fact it is not. My worry is that the money prize is now the focus, which is the reason why participants don't have any scrupples for selling themselves out. We are selling our moral values to Big Brother. There should be some decorum -Bimbo Akintola
Thank God we have cable networks, no legislator can ban me from watching any programme, not BBA. We should stop deceiving ourselves in this country, banning BBA or not does not have anything to do with our moral lives, it has to do with us as individuals. As regards BBA itself, I support the organiser's plans to do something about the nude scenes. We can only suggest how some changes can be made, not calling for total ban.
- Ruggedman
Apart from the sex scenes, I don't have any problem with BBA. Those calling for its ban are hypocrites, especially our lawmakers who have gone behind our back to register that it'd be shown on the cable network.
- Omo Baba 1st
BBA has been a hit worldwide since it started, why would anyone want it banned now? Because of nude scenes? Cable owners watch worse programmes on TV. I think there won't be this much noise for or against if BBA was not popular. I am for BBA, but with a little modification on its sex scenes.
– Saka Orobo
My brother don't mind those lawmakers, what they do off camera is worse than the sexy scenes from BBA. Of course some will not support, but it is on all issues that you have equivocal yes or no.
– Eucharia Anunobi
Stella is not in the country right now, but I can tell you she never misses any episode when it airs. She has always complained about the bathing scenes though, I think she'll love to see some modifications.
– Damasus' spokesperson
To be candid, I watch BBA whenever its on, I'm watching this year's edition too. But then, the sex scenes should be blanked. I think that's the only scene viewers don't feel comfortable with, though it's the scene that draws the viewers in their millions.
– Teju Babyface
The Big Brother Africa reality show is very fascinating, interesting and captivating. I don't know what the fuss is all about, but then I'm concerned because it doesn't promote our culture as much as I expected it to. I suggest MNet, or whoever the organisers are, should go easy on the naked part. We have a lot of kids watching this programme in the mornings. I think they should try showing the programme in the night, or restrict the naked parts to the very late nights.
- BOUQUI
Except the BBA 'am watching is not the same that others are, my opinion may not be acceptable, but I can tell you that there is nothing too wrong with the show. I will only want the organisers to tinker with the timing so that it won't be on when teenagers are awake. I believe BBA shows the extent to which we would go as humans to make money. Treachery, backstabbing and so on, are innate part of us, the dollar prize tag is only helping to live it out.
- Femi Lancaster
Abeg no mind your lawmakers, they are hypocrites. I read that they rushed to pay MNet so they could watch BBA on the cable. Most of them have kids and I know they won't stop their wards from watching the show. I like the programme as it is, maybe the bathing time could be changed to later in the night
- Charly Boy
I really don't watch it, let me just say I have never watched it before, BBA, BBUK, BBN. From what people say however, maybe I'll start watching it from this edition. I know people complain a lot about the sex scenes however, I think it should be an aspect that should be modified, or done away with.
- Toni Payne Abolore