I started going to Fela's show from my mother's womb – Dakore Egbuson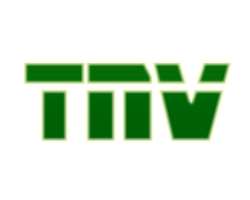 Dakore Omobola Egbuson is no doubt a name to reckon with in the Nigerian movie and music industry. To describe her as a movie star is an understatement. Perhaps it is best to describe her as an all round entertainer who dances, sings, (she is yet to decide how many of her 20 tracks recording of fusion music are to be released) does fashion things. She is as well a mass communicator. For her, all of them come naturally. When you talk of Nigerians doing the country proud, Dakore Egbuson will definitely be one of the people that easily come to mind. Recently she struck a deal as the Face of Amstel Malta which took her from Nollywood to Hollywood. In this interview, she exposes a lot about herself to Salome Johnson.
The industry My interest in the arts showed quite early in my life. My mother recalls that when she was ten months pregnant with me she had gone to watch Fela at the TBS. So you could imagine, I started my entertainment interest from the womb. And when I was born, music was the tradition. My daddy had all the music and records in the world and I started the interest then.
At Corona private school, I started to learn to play piano and sing. I was very active and always itching to find out more. My music teacher took interest in me and always encouraged me. Then I realized I loved the show and would then gather all my friends to stage dances. I was always coming up with ideas. In secondary school, this interest increased. I joined the band and we used to perform for parents when they came for PTA meetings so I have always been around the corridors of showbiz. Later on, I joined a jazz band here in Lagos before going to London.
We had our debut performance at the Queen Elizabeth Hall. At a particular time in my life I decided I wanted to see a different horizon and I discovered that London is a great place to live. My eyes were wider opened I have been away for some four years but I always go and come. I had already started appearing on television when I was in the University of Lagos studying Mass Communications. I had done about three TV sports shows. I had worked with Dudu Orumen on NTA channel 5 and Channels TV and others. I had already broken into some homes and was familiar with the camera."
InclinationI knew it was something that would happen eventually and providence made things happen. I met Emem Isong who said she saw a talent to expose in me and later invited me for one of her new jobs. About two years later she called me up for a project. And from Silent Tears, to Playboy, She Devil, Tentacles, Emotional Crack, Shattered Illusion etc you can see that training on one hand and the acting character inside all came together to mould me into what I am today and . You see I am an artistic person through and through. It is difficult to see me only in one area of show business. I am a musician and perform in London. I have a band and we are regularly performing. Apart from these, I have TV show in London.Showbiz for me is something very total which I can't do without. It only comes naturally.
Daily routine the first thing I do every break of the day is to pray. I don't talk to anyone, but I talk to my creator because I believe for everyday you wake up you have to give thanks." After giving thanks, I takes tea with mummy, I have green tea; my mum drinks coffee.
Disadvantage of being a starI haven't being to the market in a long time, the last time I went, that was January, at Tejuosho Market, I got mobbed. I enjoyed it, but I was a bit scared. So my mum is always like, 'don't worry, I will go to the market; you cook."
Handling male fansThey are the ones that watch the movies; they're the ones that make me have the career because they like what I do. I don't take them for granted, not for one minute. I don't have a fan club yet, though I've had offers from my fans to do a fan club for me but because I want to have my website first which I'm constructing, once it's ready, I'll have a special segment for fans.
Bitter experienceI only had such experience once. It was a group of girls, they were like, 'you are not a saint" I thought to myself, 'They really must be bitter to have told me that.' But I just said, 'its okay, you're entitled to your own opinion." It helped me because that was when I knew everyone couldn't like me and I just shrugged it off. But I get more positive feedback than negative. For every negative feedback, I get a hundred positive. I would be lying if I say I don't get any negative. What I do is, I don't let it get to me.
Fashion statementsI love African stuff, even if it's not print, but it has to have that African thing. It's my persona; it's where I am mentally. I have emancipated myself from the mental slavery that comes with the western way of doing things. I'm an amalgamation of those two. Seeing that I'm contemporary, young, and I am African inside. My ear rings are cowries, the top has cowries: it's contemporary but with an African edge.

I'm kind of the meeting point between the two. We are all products of the colonial mentality but you can also make your own twist on it. Living in London made me realize who I was more than when I was here. Because when you are away; when you see yourself in a sea of white people, you become more aware of whom you are. I am not a make-up freak, but I love to play with make-ups. Ever since I was a kid, when my mum would be doing her make-up, I'll just look and say 'I can't wait for the day when I can do my own.' And, because I wear make-up a lot when I'm working, I've been able to perfect it. People always say, 'your make up is really nice you do it yourself?' I like make ups, but I'm not crazy about it. I'm a bit edgy with it but not too much. I don't like wearing too much make ups. I like looking very natural.
Marriage "What is most important to me for my wedding day is that I would be marrying the right man, because at the end of the day, a wedding day could be fantastic, but the actual wedding could be crap. So I'm more concerned about having a blissful marriage. I actually prefer a low-key wedding. I don't know if I'll get my wish because my mum would definitely want everybody that is somebody to be there. Left to me, I'll want it to be low-keyed one.
I just want it to be a day where all my friends and all my family and his family just merge, because there would be that close knit feel rather than a carnival. God ultimately knows what it'll be like, but I know it would be beautiful, I don't know how; I don't even have a colour scheme on mind or anything like that but I just want everything to be beautiful, and with the right person.
The lucky guyI won't tell you his name but he is a Nigerian, he is warm and very supportive and I am looking forward to settling down with him and raise a family with him."