At a time, I was almost paralysed-----------Daddy Showkey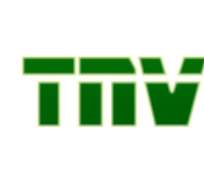 Daddy Showkey with his Galala style of music took the country by storm when he came out with his hit song Ejo Taloni Moto. Subsequently, his music has enjoyed wide acceptance in and outside Nigeria. He has been silent for quite some time now. In this interview, Showkey spoke to Okorie Uguru on how he almost died as a result of a recent accident. He also talked about his music career.
Not much has been heard about you for quite some time now, what is happening to Daddy Showkey?
I have been out of the country for over six months. This is because I heard an accident with my car. This was on November 4, last year. I did not know that I had internal injury until I traveled abroad for a medical check up only to discover that I was almost losing my spinal cord. They had to do some acupuncture operations to treat the injuries; after that I came back.
Was it as bad as that?
It was really bad. It happened at Seven Up, near the former toll gate. A Lagos State waste disposal truck rammed into us early in the morning as we were coming back from Ikoyi. We went to play at Dr. Amos Adamu's compound when they were doing an award here in Nigeria. So, on our way back, that was when we had the accident. I went to the hospital to receive treatment, but later on December 29, that was when I collapsed. I could not move my body. So, I was flown out of the country. I went to London, from there I was recommended to a specialist hospital in Germany. It was at Germany they did the acupuncture surgery. That was when I started moving my legs. I am supposed to go back in the last week of August for the final check up.
What you are telling our readers is that at a particular stage, Daddy Showkey couldn't move his legs and some other parts of his body?
Yes, I could not. But now I am alright as you can see.
Still talking about the injury as a result of the accident, why did you okay acupuncture instead of conventional surgery?
It was based on the recommendation given to me at the hospital that I needed to do that surgery. They wanted to tear my back, but I said no, if there was any other way they can do it, I will prefer that. They told me there was another kind of operation, but that it was acupuncture. So, they did the acupuncture to balance my back and some massage. Some pus came out from my back and now I am okay but not too okay.
So, since you came back, you are gradually get back to your old self?
Yes, I am gradually re-arranging myself.
How do you mean?
I am re-arranging myself, business, music, life and I have other businesses that I am trying to establish. I am trying to establish them because you don't think of today alone, you think of the future. That is what we are trying to do now, me and my management crew.
Is it that you are trying to move out of music?
I won't say I am trying to move out of music, because music is always part of me because people will always see me and call me Showkey. People will ask about Daddy Showkey , you understand? Music is inside me, so I am not leaving music. My crew and I are trying to see so many things that Daddy Showkey could possibly do. So many people are doing what Showkey is supposed to be doing, but I just have to sit back and re-arrange everything about me, about my business. Right now I thank God that God is giving us a lot of revelations on things we are to do one by one.
One could say Daddy Showkey isn't spiritual, but it seems your travails have made you to be more spiritually conscious. How true is that?
To me, as a young man, you must be spiritually inclined and you must be close to God in all you do, no matter the beliefs that you have, whether you believe in Islam, Christianity or traditional religion, you must believe that there is a being that is stronger than everybeing, it is God. So, apart from my accident, I've been a positive minded person. But right now, you have to get close to God more, after going through what I went through.
Music-wise, within this period you have been away, how has it affected your career?
When I had that accident, I felt that people deserted me because when I had that accident, I did not see anybody that is in the entertainment business that came to my rescue or even ask 'where is Showkey?, So, I felt that may be they think that guy does not have anything to offer any more in the entertainment industry, that is why they neglected me. But music is part of me. My accident did not affect my music or my voice, e jo! is still with me but right now we are coming back and we are taking our time. Nigerian music is where it is supposed to be and we have to come back and take our place. Not that we are sitting back, we are trying to think, because for me, I always think positively. I won't say because of the style of music they play in Nigeria I will go and play anything. I play music that makes sense, music that gives people hope, I had an album in the market before I went for my operation, because of what happened to me there was no time for me to promote the album in the market. We will start promoting the album but we are going back to the studio.
Was the video out?
Yea, the first video is Rolling Dollar, Chicago second and we still have another new video because we are going to do a compilation of albums and put it in a CD under O'jez, but my new album is coming on my label.
You talked about neglect on the part of your colleagues in the music industry, don't you think it might be as a result of their knowing what you were passing through?
Let me tell you something: if I had been arrested in the airport that I carried drugs, you can be sure that they will hear about it. But when I had this accident, there were some journalists that wrote about my accident before I even went abroad. To me I feel that they were waiting for me to come on air and say I need help for them to come and help me. I thank God that He did not make me a person like that, and God did not make my situation that I cannot afford to treat myself.
I have used this opportunity to thank people from Delta State, because when I came back from Europe, I left Lagos to settle down in Delta for a little while since dem no carry my dead bodi go, make I carri my life go there, na my home. There were serious people coming to me to say 'Showkey what happened, we heard you had an accident.' I said if the people in Lagos do not know whether I had an accident, how can people in Delta know that I had accident? They all supported me. Maybe if not for their support, I would not be here talking to you, I would have been in the house hiding because I spent all I had in that surgery. I spent close to 69,000 Euro, and I am still going back. Thank God that He has taken control, no shaking. Right now, I don't want to place blame on anybody. I thank God that I did not die, if I had died, maybe they would have been raising money for my family saying 'take this'.
Don't you think the current crisis in the music industry fraternity has made it difficult for musicians to cater for their colleagues?
You see, I as a person, I believe that every musician is my brother and friend because we are in the same business, we make people happy, I'm not even blaming the musicians, I don't have any problem with the musicians. People I have problem with, I know them. For instance people that I feel that if they have problems they run to me, they come to us to do things for them, but when you need them they are not there. I was in Europe when I heard that Evangelist Sonny Okosuns and Oliver De Coque had died. Maybe that was why they were expecting me too to die, but I cannot die, I still have a lot to offer. My children are still very young, my mother is still alive, if I die who will take care of them? I pray to God to give me long life. So, I don't blame the musicians, the only thing I have to tell them is that if you think that today what you are, people that come around you really love you, you are deceiving yourself.
How has being a music star changed your personality, of course we know it has changed your location, you no longer live in Ajegunle?
First of all, people don't know that before I played my music I had been living in many other places, but I was born and bred in Ajegunle, that is why everything I say everyday, I like talking about my neigbourhood because it helps to give children hope, not only Ajegunle alone, people established foundations because they want people to know what they are doing, but I have been doing a lot without having a foundation, and what I am doing today, I don't want anybody to praise me. It is God that repays. I do things because I want to because it is my calling. I have a calling in life to serve and uplift children that come from homes that are not buoyant. My life, I lost my father when I was a young man, in 1979 and I know what my mother went through to provide for me and my brother. If other children who lost their fathers get to know what I went through and became successful, it will uplift them.
Singing about Ajegunle, do you see it as a viable theme to draw people's attention and make money?
It is not really about me making money because no matter what you do in life, every body wants to make money. When I finished secondary school, immediately my sister wrote application letter for me to go and look for job, immediately they saw Ajegunle, they said 'thief don come'. So, I vowed that anytime God uplifts me in life…then I didn't know I was going to become a success, but I said I used the means to change the impression that people have about Ajegunle, because it will affect a lot of things, it will affect a lot of children. Today, I thank God that Ajegunle is getting the needed attention. Many people want to do something for Ajegunle, many want to be associated with Ajegunle, many have the good intentions in doing things in Ajegunle. I will not say it was because of what I've been doing, but because of what God sent me to do for my neigbourhood.
No matter the fact that I am from Delta State, I was born and brought up in Ajegunle. I know the place like the back of my palm. Today, the people of Nigeria now see people from Ajegunle as positive human beings. People are now proud to say I was born in Ajegunle.
Apart from your very long Rastafarian dreadlocks, what is your mode of dressing?
I don't have any mode of dressing. I dress according to my spirit. My friends will tell you that when Showkey is happy, he puts on native, that means idon hammer. They will tell you that if you see him today and he wants to make people laugh, he will put on suit. When I want to be myself, I dress simple.
You are saying that those that are close to you can read your mood from your dressing?
Yes.
How long have you been keeping your dreadlocks?
Since 1996.
So, since 1996, you have not had a hair cut?
Yes, I have not had one.
When are you going to have one?
I don't know, I have also been thinking about it. I don't have any date for that.
Some may think the spirit of your music is there.?
They may be right, because really, when I did my first album, I did not have dreadlocks, but my boss is Ras Kimono; when I started following him, I started seeing some positive things in his life, so I copied him in having a dreadlock.