GENESIS DELUXE CINEMAS BRINGS 3-D SCREENING TO NIGERIA AND AFRICA FOR THE FIRST TIME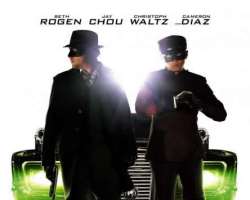 Genesis Deluxe Cinema Lagos recently became the first cinema to bring 3D movie to Nigeria and the West Africa sub region as the Cinema situated in Lekki, Lagos recently unveiled the 3D experience to a select few with Green Hornet, the blockbuster action comedy starring Seth Hogan and Cameron Diaz.
The selected few which had the privilege of becoming the first set of Nigerians to watch a 3D movie in a Nigerian cinema were made up of major stakeholders in the movie and cinema industry that includes Omoni Oboli, Chelsea Eze, Charles Novia, Kene Mparu, Kingsley Ogoro.
This first by Genesis Cinemas has put it in the ranks of other international cinemas where 3D screening is one of the cinema options.
A 3-D (three-dimensional) film or S3D (stereoscopic 3D) film is a motion picture that enhances the illusion of depth perception. A special motion picture camera system is used to record the images as seen from two perspectives and special projection hardware and/or eyewear are used to provide the illusion of depth when viewing the film.
3-D films were prominently featured in the 1950s in American cinema, it later experienced a worldwide acceptance in the 1980s and '90s. 3-D films became more and more successful throughout the 2000s, culminating in the unprecedented success of 3-D presentations of Avatar in December 2009 and January 2010. 3-D films are not limited to feature film theatrical releases; television broadcasts and direct-to-video films have also incorporated similar methods, primarily for marketing purposes.
With the introduction of 3-D screening to Nigerian cinemas by Genesis Deluxe, cinema goers will be having a wow time as they can now watch movies with a deeper perception.