I'm A Pace Setter-----Babatunde Nurudeen Omidina a.k.a. Baba Suwe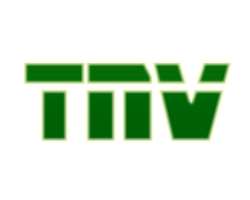 Top actor and comedian, Babatunde Nurudeen Omidina a.k.a. Baba Suwe clocks 50 today. He spoke with http://nollywoodgists.com about his life, the movie industry and other issues
Q: How do you feel at 50?
A: I feel on top of the world and don't know how to express my joy because God has been so good to me in the last 50 years. I have spent about 30 years of my life as an entertainer and this gives me joy, knowing that everything around me has turned to gold. Besides, I have cause to be grateful to God for making my acting career so successful and I still remain prominent. For me, life begins at 50 because I see things turning in my favour and the blessings of God in abundance. I am delighted to attain the golden age and moving on in life.
Q: What is your greatest wish as you celebrate the golden age?
A: My greatest wish is to continue to be on the path of God and life, worthy of emulation as it has been for some time now. Also, I need to be strengthened by God, to be able to affect people's lives more positively and some day, give back to the society. Already, I am beginning to do that in the little way God has blessed me.
Q: Are you trying to float a non government organisation or do something very important to give back to the society?
A: For now, I don't believe in setting up an NGO but reach out to the people in such a way that they will get instant help from me by the grace of God. If not for the problem of financial gain, the movie industry, my office in Ebute Meta used to be stormed by people to the extent that they would almost want to sleep till the following day, just to see me for one help or the other. I was more of a philanthropist because I used to give out nothing less than N100,000 everyday. Even as bad as things are, due to some irregularities in the industry, I still find time to reach out to the people. I am a kind of person who derives joy giving to the people. As a matter of fact, N50,000 can no longer meet my daily needs because I care for people and out of that token, I may end up doling out N30,000 to the needy. Yet, our industry suffers a setback because of the anomalies in the country.
Q: How has it been in the last 50 years?
A: Of course, mine has been a long walk to stardom. In fact, my case is that of one from grass to grace, which began to manifest at the right time. I believe it was the right time because b'o se wu Oluwa lo n se ola e (God works in a mysterious way). He gave me instant success as an actor and I have always remained a prominent person. In the movie industry, I am no doubt, a pace setter.
Q: How do you mean?
A: Among my colleagues, I was the first to own an office and set up an editing studio, even when I started travelling abroad, I was the first actor to take all my family members out of the country.
Q: At that point, a lot of people believed you were a drug courier, how true is that perception?
A: It was a wrong perception. I have never seen what a hard drug looks like in my life or have a close contact with it. I never dealt in it and all those periods people were speculating that I did it was a calculated attempt to destroy my personality because it was not true. When I travelled to America, people were saying I was serving a jail term in Saudi Arabia and when I was in London, they still said I was arrested for narcotic-related offence in America. All were blatant lies.
Q: But it was the time you had a close relationship with perceived drug barons?
A: None of my friends is a drug baron.
Q: What is your relationship with Lagos socialite, Ramon Salawe a.k.a. Sati Ramoni?
A: He is a very good friend of mine with an open heart. We grew up together on Lagos Island with K1 De Ultimate. When I started as an entertainer, he was one of my diehard fans. The immediate past governor of Lagos State, Asiwaju Bola Ahmed Tinubu is a very nice man and I have been close to him for a while now. Would you call him a drug baron? I am sure people may start calling Governor Fashola of Lagos State another drug baron soon because of my closeness to him.
Q: Why do you like being close to influential people?
A: I have never seen anybody who wants to be friend of the poor. I am indebted to Tinubu, particularly for his love for my family. That is why I decided to dedicate my latest film entitled Ese Aaro (first step in life), to him in appreciation of his giant strides.
Q: Do you have any regrets at 50?
A: I have no regrets because God has been guiding me.
Q: What about your marital life?
A: There is no regret because what happened between me and Suwe was just a normal misunderstanding that can take place in any couple's life.
Q: So, how do you intend to celebrate your 50th birthday?
A: I am still working on that.
Q: Why?
A: The elaborate celebration is still being kept secret. Although friends have been calling to know about my plans, to me, this is a time for sober reflection. I will celebrate when the time comes.
Q: Reflection over what?
A: My life, my career and the mistakes I have made in the past.
Q: But you earlier claimed that you have no regrets, why talking of past mistakes?
A: No man born of woman is perfect. This is why we make mistakes almost every minute. I have made mistakes in life, but not to the extent of regrets.
Q: Can you share some of these mistakes with me?
A: They are personal, oo le f'oro si mi l'enu. Those mistakes are problems that are not yours. Onikaluku pelu wahala tie ni (everybody has his or her own challenges).
Q: Do you regret being a public figure?
Ä: As I said earlier, I have never had any regret in life. I enjoy my status as a public figure, although it is not easy to be popular, I have paid the price for stardom. Today, Baba Suwe is a household name and I am grateful to God for that.
Q: Are you really the king of comedy in Nigeria or youare only self-styled king of comedy?
A: I have no right to make myself king of comedy. It is people and my fans that gave me the title. I have a plaque to defend that and it is also on record.
Q: Is it your most cherished award?
A: I have over 100 awards from different parts of the world, so I cannot say this or that is the best. I cherish every award.
Q: Is it true that you are arrogant?
A: Of course, you know I am not. I have no reasons to be arrogant.
Q: What do your fans expect from you at 50?
A: I want to continue to be a role model to many people and in the same way, reach out to people outside our industry. I am a very disciplined person and will continue to set the pace for others.
—Olatunji Saliu