WE REFUSE KIDNAPPING - @FIRSTLADYSPEAKS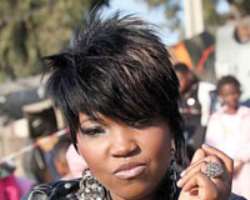 'This Kidnapping issue is a legacy I refuse on behalf of all progressive Nigerians! It will cease to be the norm in the near future Amen! Enioluwa and her Kidnapper! May there be no rest or shelter for the wicked! Amen' - @firstladyspeaks (Sasha Alabi)
Unlike the Omolayos, not much is known or circulated about the Odegbaikes. As at press time on Wednesday, negotiations were still on for the release of Enioluwa.
In order to make abduction of children by domestic staff more difficult, a blog called www.knowmynanny.blogspot.com has been created by someone who's chosen to remain anonymous for now.
The site, created on Wednesday is 'for young Nigerian mothers and parents alike'. Nigerian parents are urged to upload their nanny or housekeepers' pictures and information on the site so that a network of sort can be created.