Tarila Thompson's new deal with Bayelsa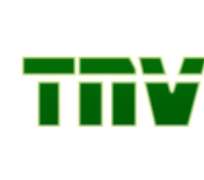 Pioneer actor and action filmmaker Tarila Obrebai Thompson is currently holed up in Yenogoa, the capital of Bayelsa State, filming a big budget documentary on the oil rich State and its hard-working helmsman, Timipre Sylva.
Entitled, Bayelsa: A State in Motion, the 80 minutes self sponsored project, being shot with hi-tech equipment specially brought in from the US, would also highlight the few privileged think tankers working with bowler hats donning Sylva, towards taking Bayelsa to the next level.
According to Thompson, who has several hit Nollywood flicks to his credit, the well-scripted and painstakingly shot documentary would run on network and cable stations, as well as local TV, when completed.
Meanwhile, plans are on for the sneak preview of the work, which is slated to hold at the Government House, in the next couple of weeks, amid glitz and grandeur. The governor whom Thompson has dubbed Sylvanomics, alongside his executives, some legislators and few of his senior aides, are expected to grace the epoch preview, which is already gathering momentum within government quarters.
An insider that had seen the project, while its being edited in the studios, hinted that it was mind boggling and very awesome. "It captured in details, the strides of Sylva in the last one and half years in all areas of good governance.
"It is a comprehensive documentary and we have been shooting for the past four months. When its finally out, the earlier impression about Bayelsa and the governor would immediately change", added Thompson, also an indigene of the State