NIGERIA'S CURRENT ACCOUNT WORSENS BY 62% - CBN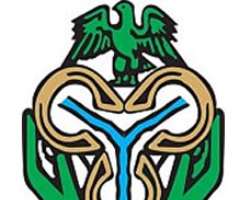 The current account is one of the two primary components of the balance of payments, the other being the capital account. Current account is the sum of the balance of trade (exports minus imports of goods and services), net factor income (such as interest and dividends) and net transfer payments (such as foreign aid).
Central Bank said in its quarterly external sector report for third quarter of 2010: 'The estimated current account surplus which stood at US$ 3,614.92 million in Q2, 2010 declined to US$ 1,359.75 million in Q3,2010.
When compared with the level in the corresponding quarter of 2009, the decline in the current account surplus was steep.'
The decline, according to the apex bank, was occasioned by 'high import bills (visible and invisible) and a slight drop in aggregate exports, reflecting the country's over_dependence on imported goods and services coupled with the fact that the services sub-sector is not competitive, occasioned largely by the absence of technical know-how required for external competitiveness.
'This underscores the need for significant investment in service industries and education sector. Also, in comparison with the revised levels recorded in Q2, 2010, current account as a percentage of GDP declined from 7.89 per cent to 2.62 per cent. This development notwithstanding, the goods account position remains robust at US$5,886.43 million during the period under review.'
Nation's investment abroad
The report also indicated sharp decline in the nation's investment abroad, noting: 'Further analysis revealed that the country's assets abroad declined to US$924.20 million in Q3, 2010 with corresponding liabilities increasing to US$2,779.50 million during the period under review. The decline in investment abroad is a reflection of the continued depletion of Nigeria's external reserves which constitute over 95 .0 percent of the aggregate investment abroad.
However, foreign direct investment and portfolio inflow (investment in shares) increased significantly due to 'renewed confidence in the Nigerian economy induced by calmness in the Niger_Delta region, improved macroeconomic environment and the on_going reforms in the financial sector as well as government commitment to tackle the challenge of power infrastructure inadequacy which had been a major constraint to the growth of the real sector.'
Explaining the rationale for the report, the CBN stated: 'This report on the external sector of the Nigerian economy for quarter three (Q3), 2010 highlights some major developments in the sector in comparison with the preceding quarter and corresponding quarter of 2009.
The objective is to sensitize the management on the policy implications of these developments for the Nigerian economy.
'Consequently, the issues requiring management attention from the analysis of development during the quarter included the continued over dependence on imported goods and services, low competitiveness of the external sector, especially the services sub_sector, the rapid decline in Nigerian investment abroad, and continued depletion of external reserves as well as the exposure of Nigerian investment to currency, country exchange rate risks, and possibility of capital flight.'